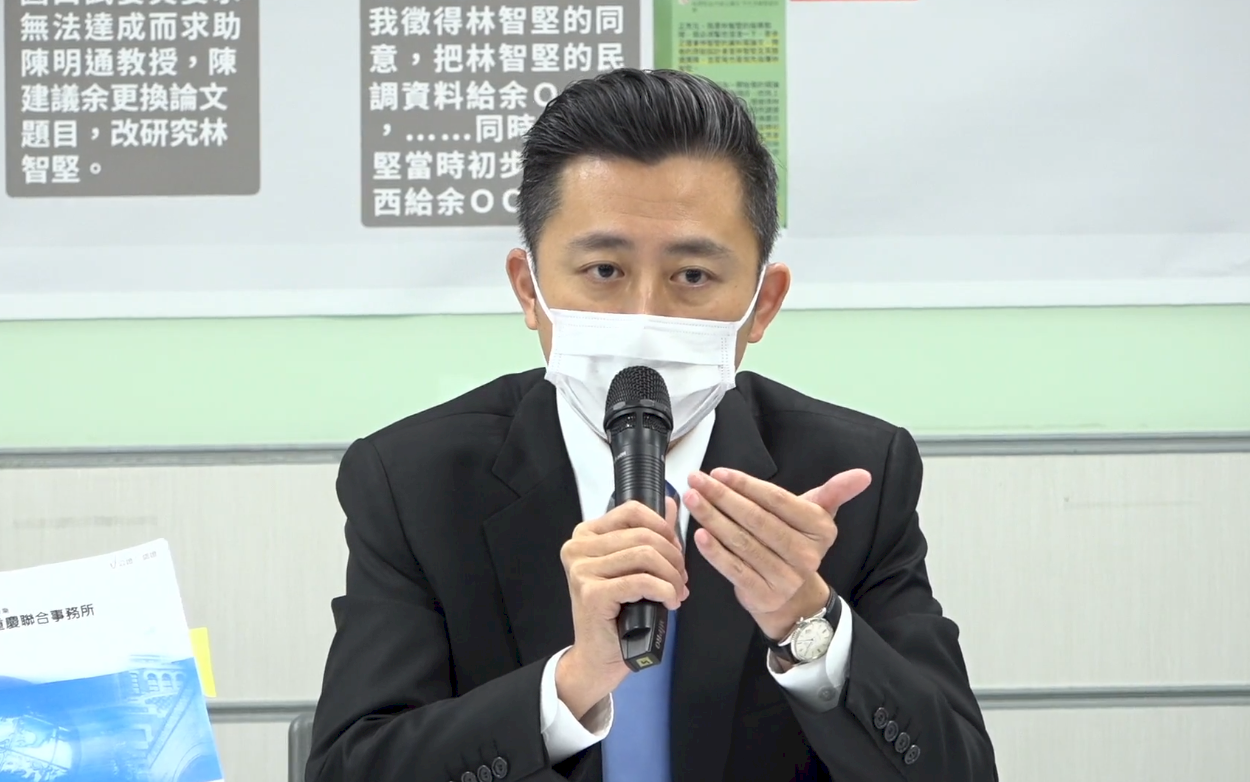 DPP Taoyuan mayor candidate Lin Chih-chien has been found to have plagiarized his master's thesis by a National Taiwan University (NTU) committee. The committee's conclusion was announced on Tuesday morning.
Lin is a former mayor of Hsinchu City now running as the DPP's candidate for Taoyuan mayor. NTU Vice President for Academic Affairs Ding Shih-torng said the committee found that Lin copied large portions of his peer Yu Cheng-huang's thesis. He called it a serious violation of academic integrity.
NTU has decided to revoke Lin's master's degree. Lin received the degree in 2017 from the Graduate Institute of National Development. A committee was set up in July to investigate the plagiarism accusations. Lin has continuously denied the accusations.
Lin's legal team on Tuesday responded with doubts as to how the NTU team came to their conclusion. Lin said that he was a victim. He also questioned the NTU committee's reasoning that since Yu graduated and turned in his thesis first, he must have plagiarized Yu's content.
Lin has also faced a scandal involving a poorly-built baseball stadium constructed during his time as Hsinchu's mayor.