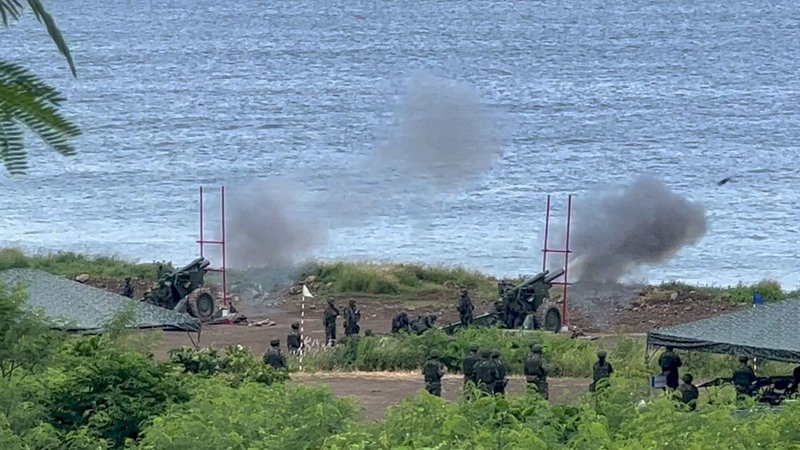 Taiwan began military drills on Tuesday after China conducted five days of unprecedented military exercises around Taiwan. In southern Taiwan, the army simulated repelling an enemy landing force.
As Chinese live-fire drills surrounding Taiwan seem to come to a close, on Tuesday Taiwan's own military displayed its firepower.
In southern Taiwan's Pingtung County, 38 Howitzers practiced firing at an enemy landing party. Then, 40 rounds of incendiary devices were launched near the beach, simulating what would happen to those that make it to shore. Finally, a counterattack was launched, securing the beach.
The area set aside for the drill had some overlap with one of the Chinese military's exercise zones to Taiwan's south. After China held unprecedented military exercises near Taiwan, many observers think Taiwan holding its own training in a nearby area was meant to signal a response.
General Lou Wei-chieh says Wednesday's training was unconnected to and unaffected by China's exercises.
The military says this training was announced in late July, before US House Speaker Nancy Pelosi's visit, and that the public shouldn't speculate too much. Even if they're unrelated to China's recent provocations, the drills still demonstrate Taiwan's resolve.