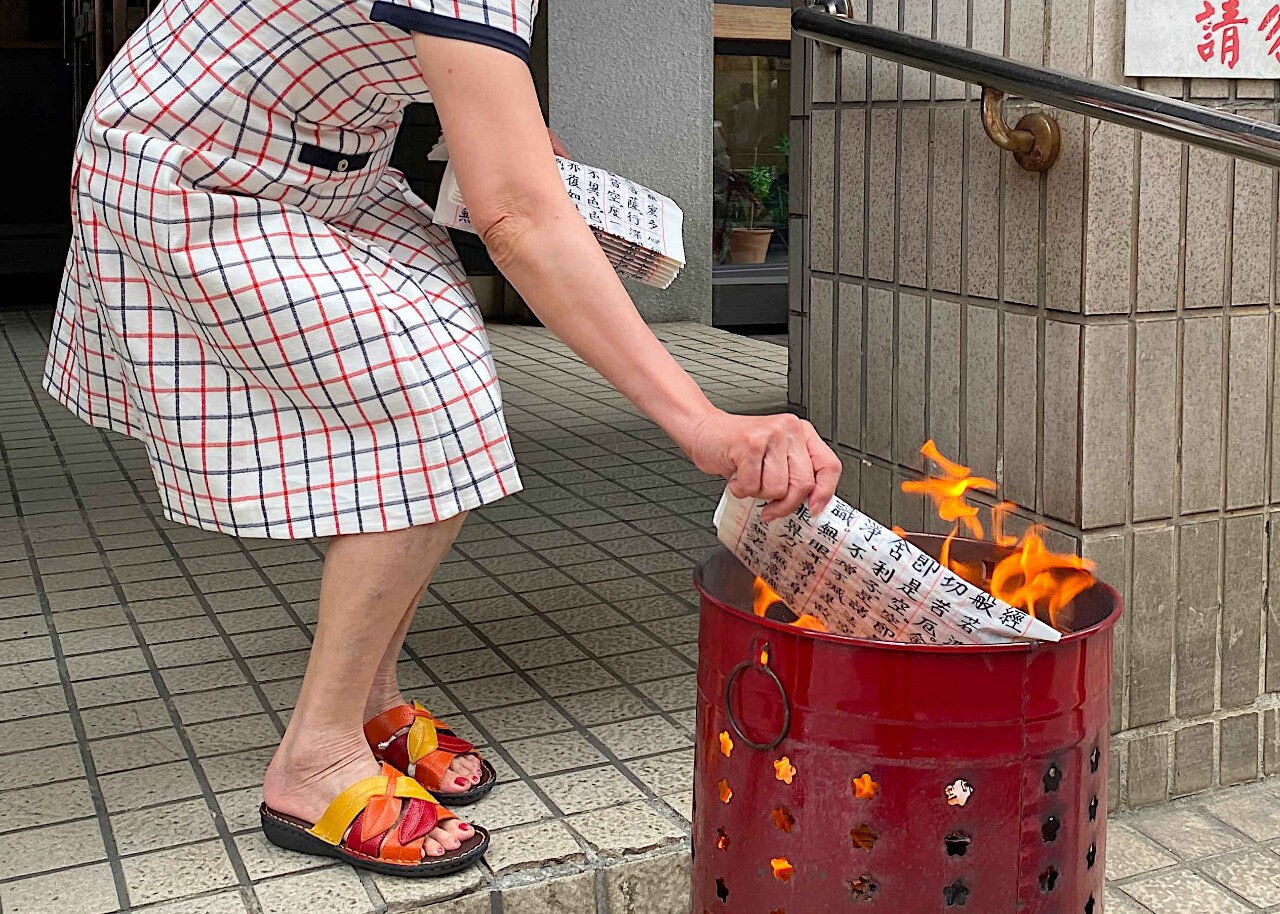 On a quiet street in Taipei, an elderly woman burns reams of regular script calligraphy of the Heart Sutra that she has written assiduously in memory of deceased family members. When asked whether she could accept the use of technology as a non-traditional means of ritual worship, she paused, pointing to her chest, and responded simply, "it's faith, it's what you believe inside."
For her, the most important part of burning spirit money was not so much the act itself, but one's attitude toward the ritual. Like other elderly people, she maintained that worship was a matter of choice and preference rather than fixed doctrine, and could be adapted to different situations.
This emphasis on flexibility was not unusual. Although younger Taiwanese people tended to point to older adults, and especially the rural population, as particularly conservative, some actually seemed fairly tolerant and pragmatic. They were receptive to various electronic and digital ways of propitiating ancestors and deities in general and, in particular, during the pandemic.