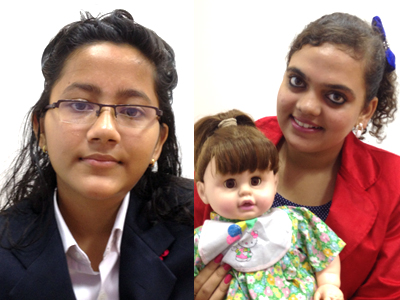 Garden of Hope Foundation
On Women Making Waves, we talk to two girl ambassadors for human rights . They are Ishita Uppal (right) from India and Shraddha Mahat (left) from Nepal. At the invitation of the Garden of Hope Foundation, the two outspoken teenagers are in Taiwan to observe the Taiwan Girls Day that falls on October 11th.
"We can't let other people shape our world," said Uppal, an 18-year-old who began her campaign against gender inequality when she was in fifth grade.