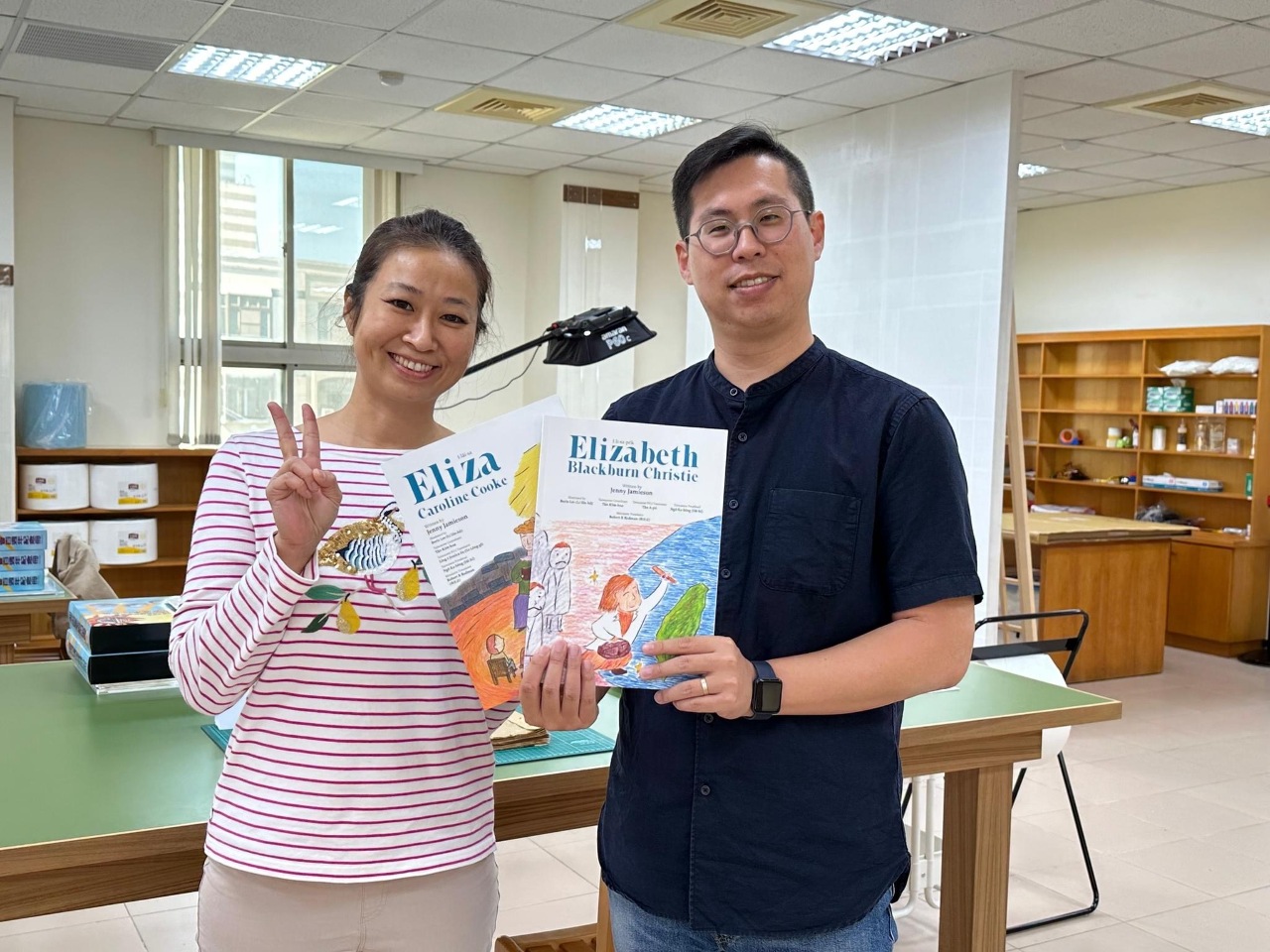 Jenny pictured with her storybooks and the minister of Tang-mn̂g Thomas Barclay Memorial Church in Tainan, Rev. Lâu Péng-Hí. (Photo: Jenny Jamieson)
For today's episode of Uncovered, I am bringing you part 2 of my interview with author, Jenny Jamieson (陳韻如). Hit play to hear more about the Scottish women from Jenny's storybooks, Eliza Caroline Cooke and Elizabeth Blackburn Christine, as well as how she addresses some of the criticisms that missionaries recieve. Jenny also shares how her storybooks have allowed her sons to connect to their Scottish-Taiwanese heritage and her hopes for the future of Taiwan-Scotland relations.
If you want to find out more about the Scotland Taiwanese Association, click here.