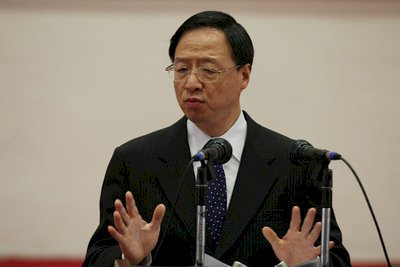 Premier Jiang Yi-huah urged restraint on the morning after protesters broke into the Cabinet building – where his office is located – in Taipei on Sunday night. The premier held a press conference on Monday urging the protestors to refrain from elevating the conflict and creating unrest, which he said would make it difficult to govern.
The premier also urged the people of Taiwan not to go on strike or skip classes.
Jiang's call came in response to the protestors who are continuing to occupy the legislature. The premier said that while the police had forcibly removed protesters from the Cabinet building, some had returned to the legislature to join the original group, and were now calling for nationwide strikes.
Jiang said that the protests were a result of differing opinions about a trade in services agreement with China, and the possibility of a future review. It was not an excuse, he said, to hold nationwide strikes.