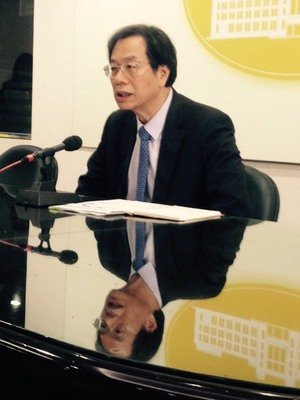 Dr. Chiang Been-huang, a food safety expert currently serving as a cabinet minister, has been named as the new health minister. That's the word from the Cabinet on Friday.
Former Health Minister Chiu Wen-ta resigned earlier this month following a series of food safety scares.
The Cabinet said that Chiang has been involved in dealing with the aftermath of the food safety scandals for the past month, so his transition to health minister will be smooth. The Cabinet said that in the past, the position of health minister had usually been filled by experts in the fields of medicine or public health. But in light of the recent food safety scandals, the Cabinet has appointed an expert in food science to solve Taiwan's food safety problems.
Chiang holds a Ph.D. in food science from the University of Illinois at Urbana-Champaign and taught at the Institute of Food Science and Technology at National Taiwan University for 14 years.