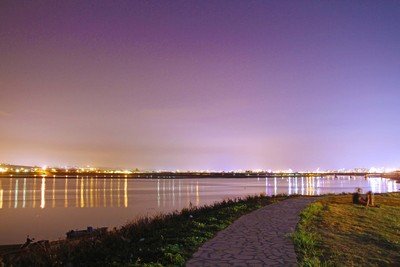 President Ma Ying-jeou has praised plans to upgrade the Nanliao Fishery Harbor in Hsinchu.
Ma was speaking in Hsinchu on Saturday, where he had come in support of incumbent mayor Hsu Ming-tsai's reelection campaign. Ma said that the cabinet has already approved plans for Hsinchu City to develop the port into a shipping and transportation center with direct links to Mainland China. The plans call for Hsinchu to upgrade the harbor under a build-operate-transfer (BOT) scheme.
The newly upgraded harbor is expected to increase Hsinchu's competitiveness in relation to other Taiwanese cities. Hsinchu is the closest city to Mainland China on the island of Taiwan, separated only by around 68 nautical miles.
Current predictions see travelers moving through the port more than 100,000 times every year after 2024. The port is also expected to move nearly 25,000 metric tons of cargo between Taiwan and Mainland China every year. The new port's proximity to China will enable ships to cut 17% or around 40 minutes off their journey across the Taiwan Strait.