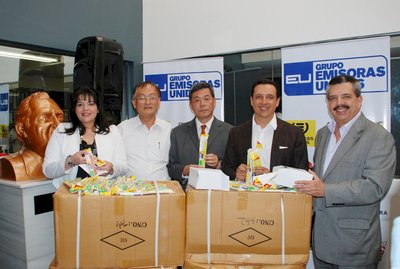 Taiwan has denied reports that it paid bribes to former Guatemalan President Alfonso Portillo.
Portillo, who was president from 2000 to 2004, is currently standing trial in the United States on charges of money laundering. He told a federal court on March 19th that Taiwan had paid him bribes in order to ensure continued diplomatic recognition from the Central American country.
Guatemala's foreign minister, Fernando Carrera, went on to ask Taiwan's ambassador for an explanation.
Taiwan responded in a letter sent to Guatemala's foreign ministry on Tuesday. In the letter, Taiwan's government says that the US$2.5 million Taiwan gave to Guatemala during Portillo's presidency was used to print textbooks and purchase books for libraries.
According to the letter, the elementary school textbooks printed with the aid money feature the flags of Guatemala and Taiwan as a sign of bilateral cooperation.