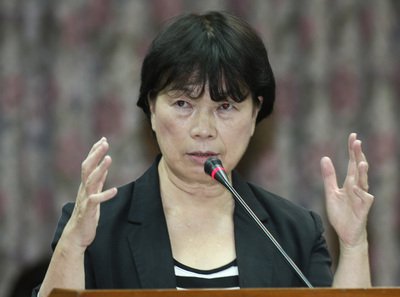 There have been rumors on Sina Weibo recently that Chinese state agencies are ordering media reports about the Taiwanese movie Kano to be blocked.

Kano depicts the multiracial Kano baseball team from southern Taiwan overcoming extreme odds to represent Taiwan in the 1931 Japanese High School Baseball Championship. Taiwan was still under Japanese rule during the time period when the movie is set.
Rumors on Chinese social media also have it that the upcoming Golden Horse Awards can't be broadcast in China.
Culture Minister Lung Yingtai said she does not want to react to unconfirmed rumors which could later prove untrue. But she also said it would be China's loss if it decides to censor the Golden Horse Awards.

"If China stages any form of boycott against the Golden Horse Awards, I would of course think this would be a big loss for China," said Lung. "China is working to progress and keep up with global standards. I really don't want to see them going backwards. But I must say that we in the government shouldn't respond to any rumors that have not been confirmed. This would not be appropriate."

The Golden Horse Awards, which will take place on November 22, are akin to the Oscars for Chinese-language films.