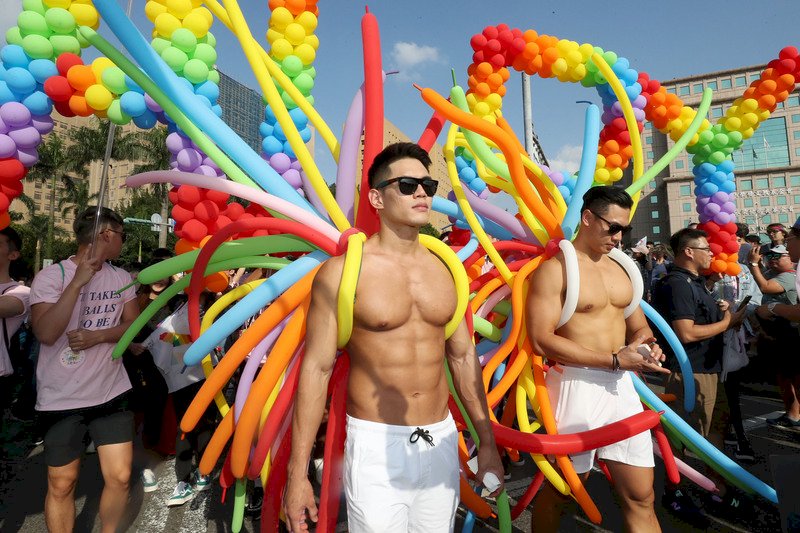 Members of Taiwan's LGBT community were out in full force on Saturday, for one of the largest pride parades in all of Asia. Organizers say that as many as 130,000 people were on hand for the event, which featured multiple parade routes through the capital city of Taipei.
This year's parade featured the usual party-like atmosphere, but it was against a backdrop of political uncertainty. The annual event, now in it's 16th year, had the theme: "Tell Your Story, Vote for Equality."
The deadline is looming for lawmakers to create legislation that would pave the way for same-sex marriage, in line with a high court ruling in 2017. However, there are five related referendums on the November 24th elections this year which could throw that decision into peril. Marchers urged the public to vote "yes" on the two referendum proposals -- numbers 14 and 15 -- on election day.