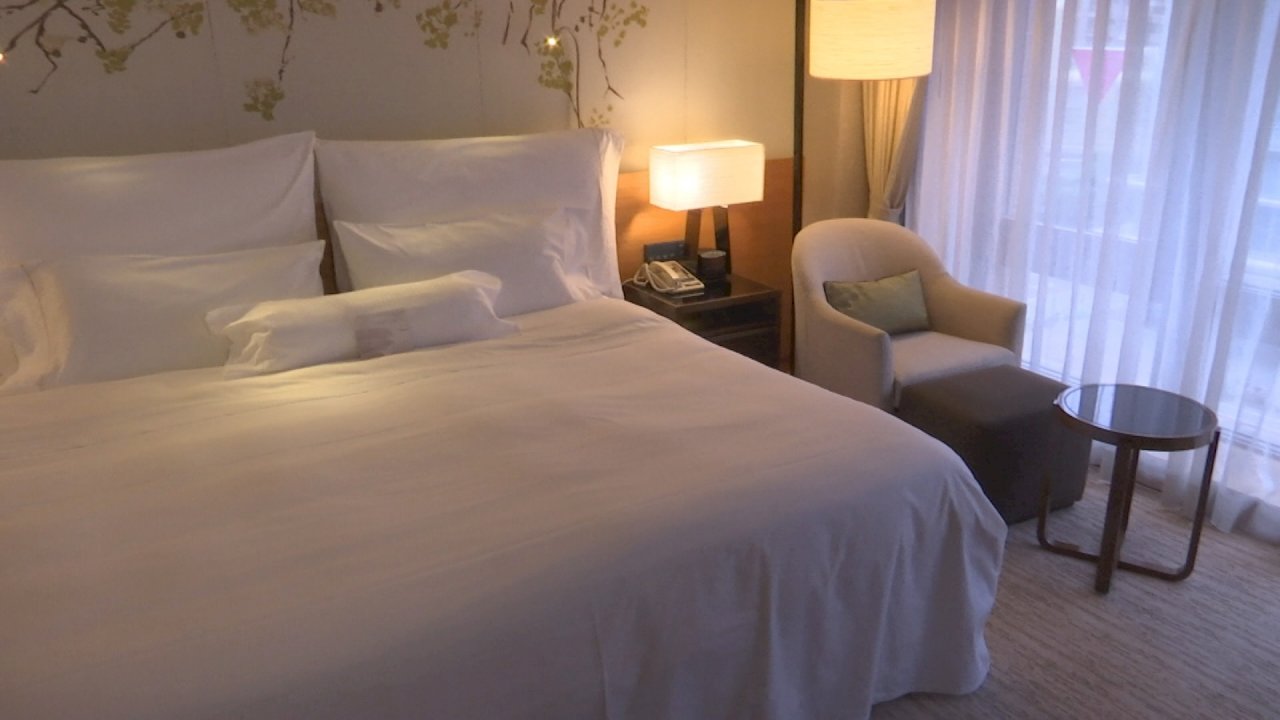 A five-star hotel in Taipei that's closing at the end of the year lets you take home pillows, electric appliances and furniture for free. That is if you book it on its last day.
As many as 60 hotels around Taiwan are likely to close their doors due to competitiveness in the hotel industry. A room in a five-star international hotel that's been open for 20 years in Taipei costs more than US$970 a night. It comes with a luxury bed that costs US$5,000, and 20 different devices including an LED TV, bath robes and coffee maker. You can take all of them home for free as long as you book it on its last day of business.
Before you rush to book though, remember that none of the pillows and bed sheets are new. Some people say using them is not very hygienic. A used coffee maker may also have germs in it so you actually might want to think twice before you take the items home.
Hotels in Taipei are not the only ones going out of business. Three major resort hotels in the popular southern destination, Kenting, are closing down too. A well-known hotel in Kaohsiung is even being transformed into a long-term care center.