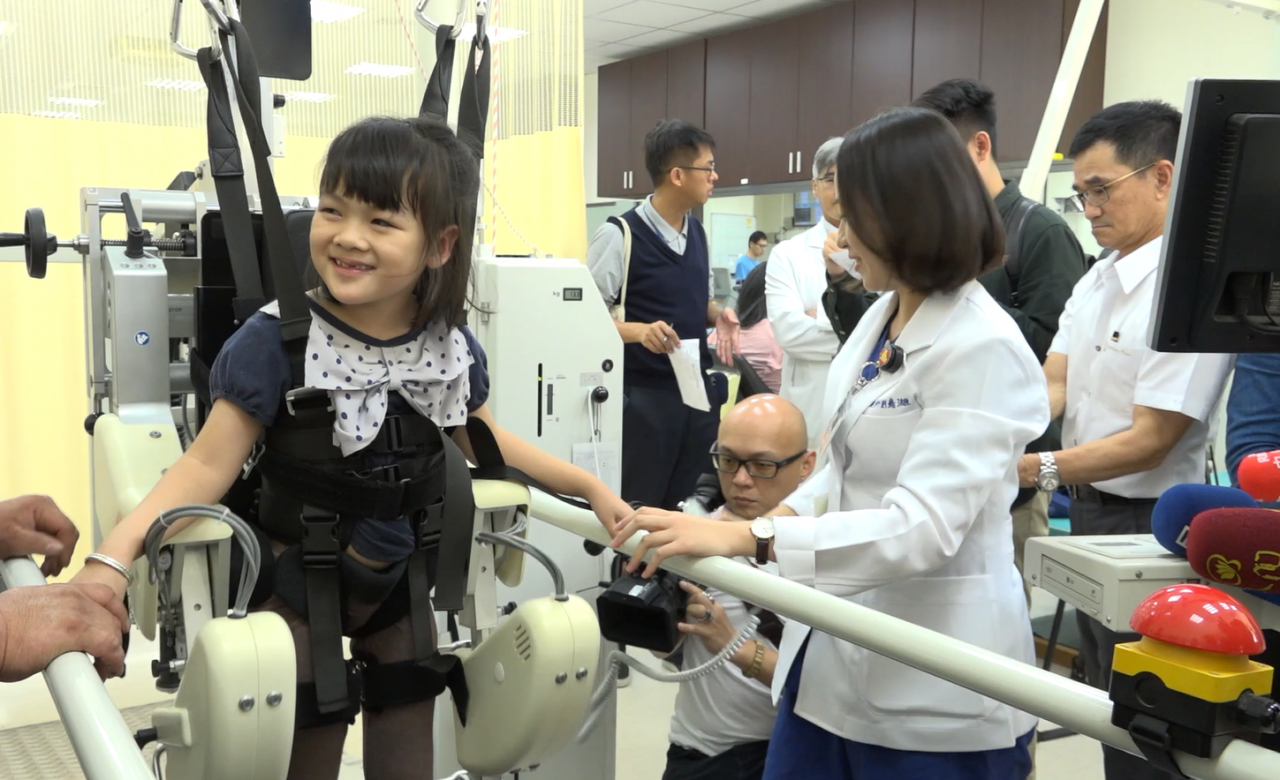 A nine-year-old girl with cerebral palsy has been able to stand still with little assistance thanks to a robot gait training system.
Hsin, a young girl with severe cerebral palsy, has received over 100 robot-assisted training sessions over the past three years. The robot gait training system allows her to stand still while holding on to a helper or object. Hsin has previously always used a wheelchair. But now, with help from her father and a physical therapist, she is able to stand.
Hsin's father said she wasn't able to sit still in the past, not to mention stand. Her perseverance is also a crucial factor. Walking step by step, she is all smiles; she does not find the therapy tiring.
Hsin said she hopes to walk without assistance in the future and that the system is able to help more people.
The robot-assisted walking therapy, consisting of 12 sessions, costs NT$72,000 (US$2,400). It is not covered by the national health insurance program.
Taipei Medical University Hospital doctor Tseng Sung-hui, a specialist in pediatric rehabilitation, said the system can help stroke patients, people with Parkinson's disease, spinal cord injuries or children with cerebral palsy.
To encourage Hsin to continue working hard, her doctor gave her a pair of sneakers.