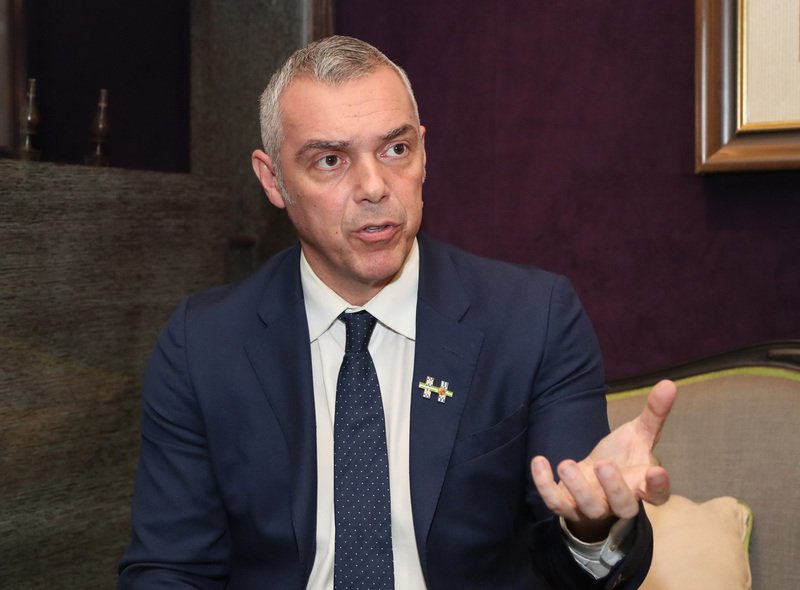 President Tsai Ing-wen is calling for cooperation with France in innovative technology. Tsai was speaking Thursday while meeting with French parliamentarian Jean-Francois Cesarini and his delegation. Cesarini is the chairman of a parliamentary friendship group aimed at promoting bilateral ties.
Tsai said she hopes the two sides can promote innovative technology together.
"This year, our Ministry of Science and Technology has teamed up with the French Institute in Taipei to promote exchanges in innovation. The [exchanges] allow innovative teams on both sides to visit one another to learn and jointly begin start-ups. We look forward to our continued cooperation and exchanges in the digital economy, so that Taiwan and France can become powerhouses of innovative science and technology," said Tsai.
Tsai said France is Taiwan's 4th largest trading partner in Europe, adding that weekly direct flights between Taipei and Paris have increased to 10 from four since 2016.
Tsai also said Legislature President Su Jia-chyuan was a pioneer in parliamentary diplomacy when he visited France's National Assembly in July. Su was the first person to do so in his capacity as legislature president.