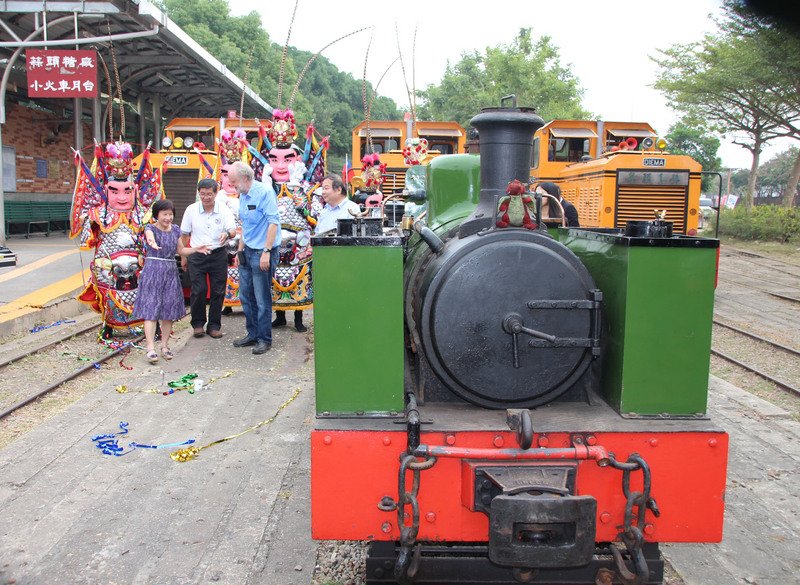 A steam locomotive named Dougal is set to go on display in Chiayi County at the 2018 Sugar Cultural Festival next month.
The locomotive, on loan from the Welshpool and Llanfair Light Railway in the UK, will be a star guest at the festival organized by the Taiwan Sugar Corporation. The theme of this year's festival is "Taiwan and British Railway Culture Exchange."
Dougal was built in 1946 for gasworks in Glasgow. The Welshpool and Llanfair railway bought the locomotive in 1969 as a tourist attraction.
Dougal was introduced to the public at a sugar mill on Friday. The locomotive is still in working order though it has not run on its home railway since 2013.
The engine will be in Taiwan for six months, a great opportunity for train buffs.