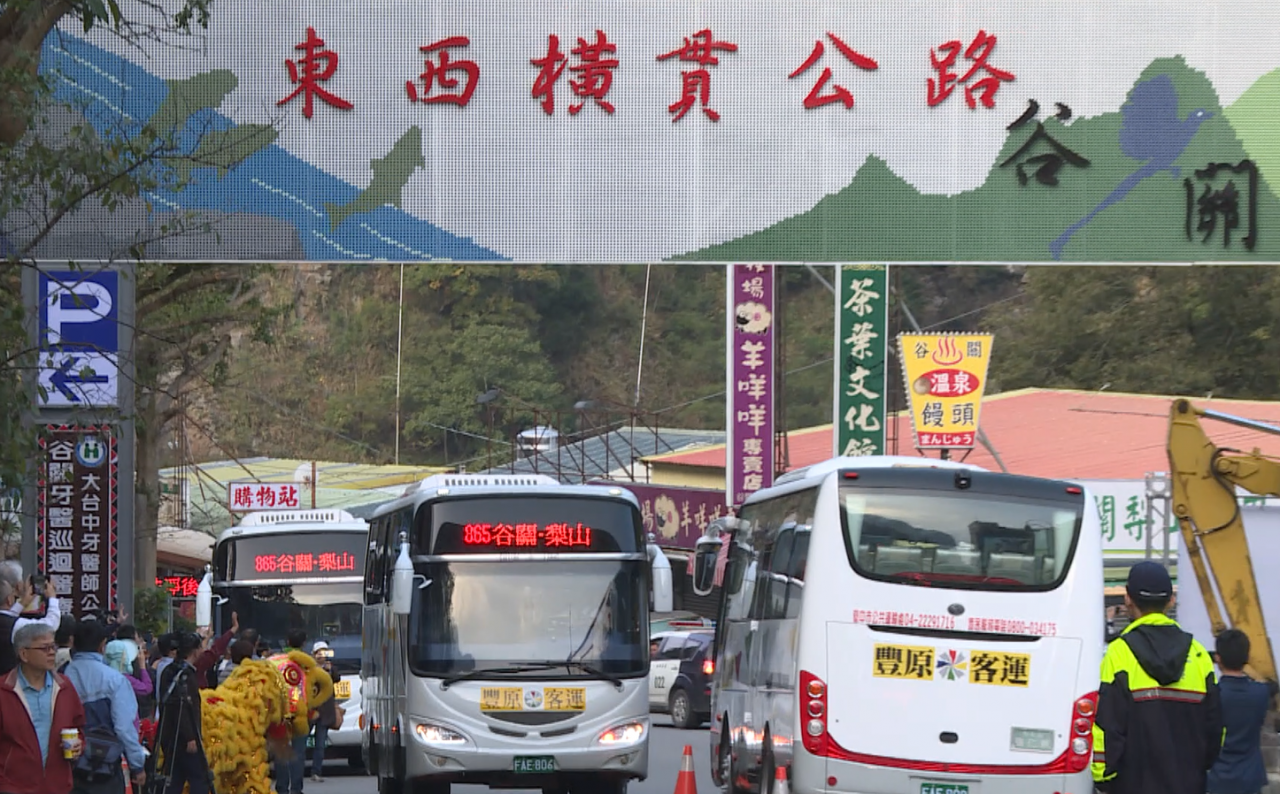 A section of the Cross-island Highway in central Taiwan has reopened to medium-sized bus traffic after being closed for 19 years.
To lion dances and the sounds of drums, buses took on passengers at the Arch of Guguan in Taichung. They were given a personal sendoff by Taichung mayor Lin Chia-lung.
The buses are bound for Lishan, way up in the central mountain range. They are the first to take the route since it was cut off by the devastating 921 earthquake of 1999. Before the reopening, it would take six hours to reach Lishan either from Puli or Hehuanshan. Now it will take just an hour and a half from Guguan.
Places are limited however. Only three buses a day will operate the route in either direction between Guguan and Lishan. Each can carry up to 20 passengers, who will need to have made an online booking in advance.