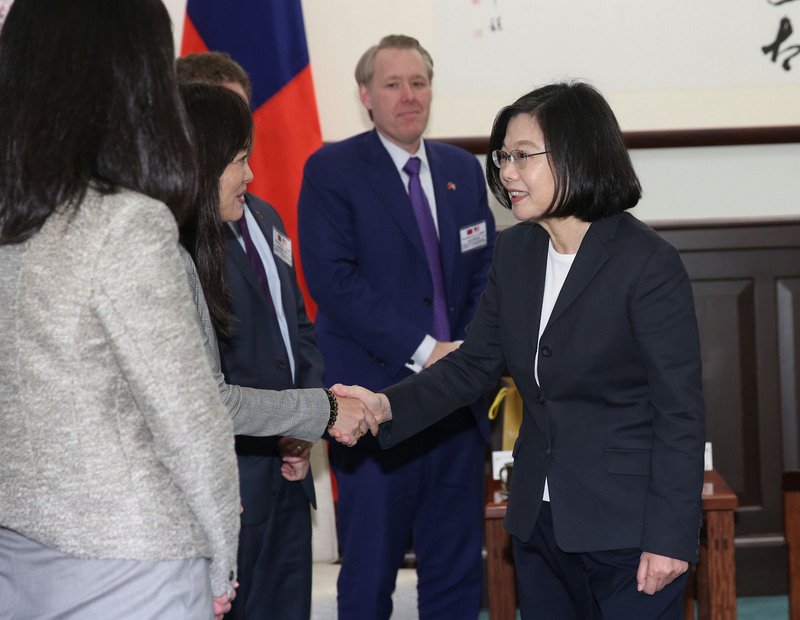 President Tsai Ing-wen says fake news coming from authoritarian countries is eroding democracy more seriously than she had imagined. Tsai was speaking on Tuesday while meeting a delegation from the Center for Strategic and International Studies (CSIS), a US think tank.
Tsai said that a report by CSIS says China has been interfering in Taiwan's politics through spreading fake news on social media platform. She said other democratic countries are facing the same challenges.
Tsai said,"With advances in technology and social media, this kind of non-traditional threat is more serious than we imagined it to be. The chair of the American Institute in Taiwan, James Moriarty, said in an interview that outside forces have sought to manipulate public opinion and disseminate false information during Taiwan's elections this year. He said this is a very dangerous phenomenon."
The president said she hopes that Taiwan and like-minded countries can work together to protect the values of freedom, democracy, human rights and rule of law.