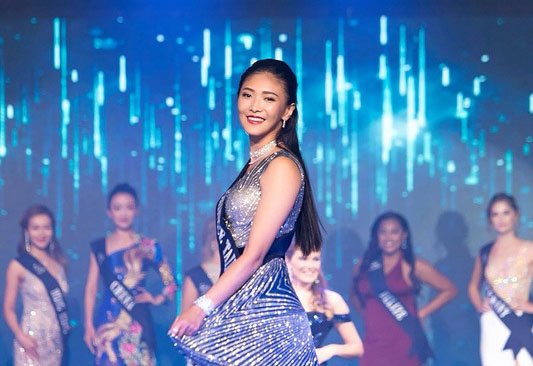 A tea connoisseur and former Taekwondo competitor from Taiwan, 27-year old Huang Yu-wen, finished second at the 2018 Miss Scuba International pageant, which recently concluded in Malaysia.
Huang is the first Taiwanese to win a top prize in the event, which claims to be the only beauty pageant in the world that advocates worldwide marine conservation while celebrating the inner beauty of modern women.
Huang says she took on the challenge of representing Taiwan in the pageant because she wants to raise awareness about the environmental damage to waters off Taiwan's coastline. In particular she wants to highlight the increasing amount of plastic debris and the dwindling number of marine species in the region. Huang says she overcame her limited English ability and did her best to impress the judges with her confidence and friendly attitude.
Huang scored high marks with her traditional dresses, her speech on protecting marine ecology, and her Taekwondo performance, to clinch second place in the pageant.