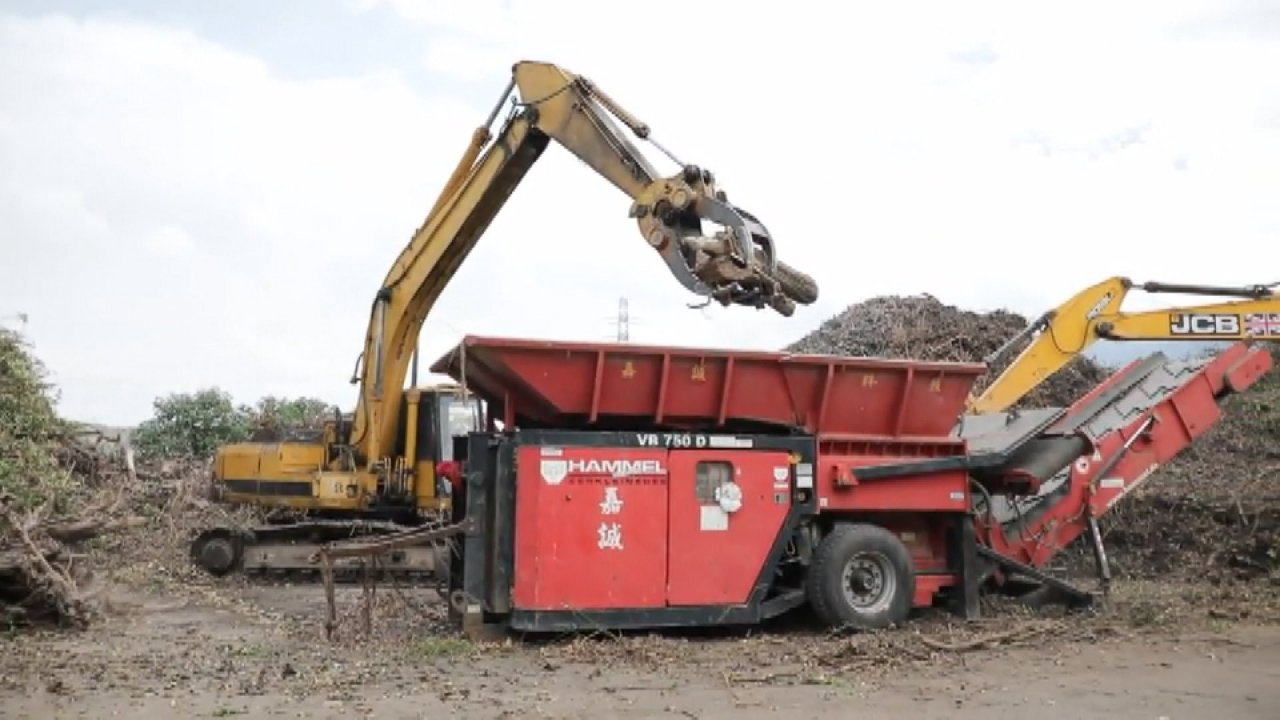 Pingtung County has found a way to turn agricultural waste into fertilizer. It's not only saving money, it's reducing air pollution as well.
Pingtung County is where most of the wax apples in Taiwan are grown. But the unused branches are often burned up, as one can see from this view from a drone. This leads to greater air pollution. Pingtung's environmental bureau has found a way though to turn agricultural waste into biofuel rods. These rods can then be used as fertilizer.
Pingtung County Environmental Bureau Chief Lu Tai-yin said that they help do this for farmers for free. They pick up their waste and make it into something reusable.
They pick up the unused branches and then crush them. They are then sent to a machine where they are dried out and heated to high temperatures to become biofuel rods. These can be used as fertilizer. The whole process is very environmental and produces organic fertilizer. This also saves a lot of labor for the farmers.
Pingtung is a major agricultural area. It has 70,000 metric tons of agriculture and 20,000 metric tons of agricultural waste. There's been a dramatic increase in recycling after the development of biofuel rods. In 2008, there was over 10 metric tons of recycled waste. In 2018, there was over 3000 tons.
This has led to a decrease of air pollution. The Air Quality Index in Pingtung dropped from 31 in 2014 to 26.3 in 2016. Finding innovative ways to deal with waste has been a win-win situation for farmers and the general public.