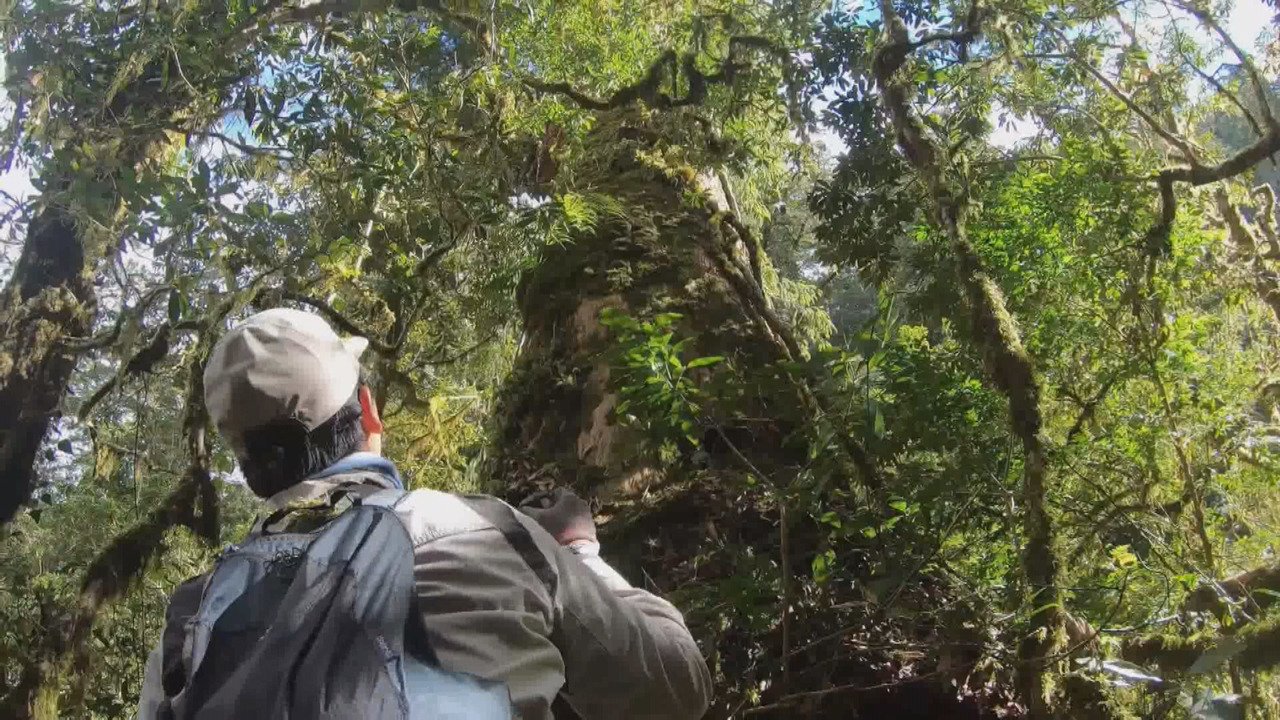 The forestry bureau in eastern Taitung county recently made the exciting discovery of hundreds of 1,000-year-old Taiwan red cypress trees.
A forestry bureau team arrived in a mountainous area of Taitung county by helicopter. Their mission: to find rare and endangered Taiwan red cypress trees. It took 13 team members five days to hike to their destination. Sometimes they almost reached the map coordinates only to find a steep cliff in front, not to mention the risk of falling off the slopes.
But the team members were determined to complete their task. And at a point when everyone was almost exhausted, they found hundreds of 1,000-year-old Taiwan red cypress near a beautiful lake.
It takes 10 people to make a circle around the tallest tree there, which is 15 meters in perimeter and 35 meters tall.
The weather in mountain areas is extremely humid, with moss covering trees from top to bottom. But the humidity provides the best environment for plants such as ferns and lycophytes.
The lake, at 2,040 meters above the sea level, is a protected area. It is also the sanctuary of the indigenous Rukai people group.