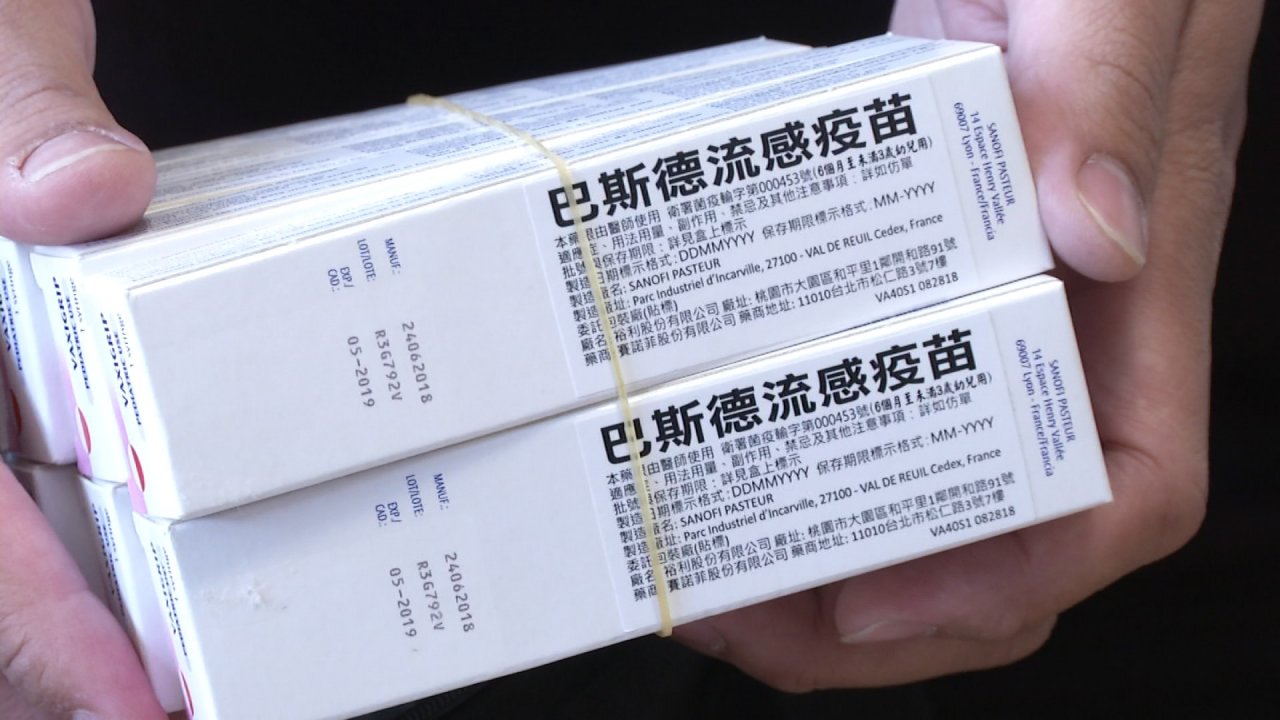 Authorities have removed more flu vaccines from the shelves in Taiwan. The vaccine in question has been given to 145,000 children. It's the fourth quality issue found with flu vaccines so far this season.
The Kaohsiung City Department of Health has ordered clinics to stop using the 0.25ml Sanofi flu vaccine for children. That's after the discovery of black spots inside a vaccine tube last Thursday. A department official says it is unclear whether the black spots affect the safety of the vaccine.
Statistics from Taiwan's Centers for Disease Control (CDC) show that 145,000 children have already received the injection. Parents say they are angry, and worried that their children may have been injected with the vaccine in question.
This is the fourth vaccine quality issue that the government has reported so far this year. Since October, the government has ordered a halt to the use of some 840,000 flu vaccines. That's following reports of discoloration and spots in vaccines produced by Sanofi and Adimmune.
Sanofi has already sent the vaccine in question back to headquarters in France for testing. The company says it is likely to report on the test results within three weeks.