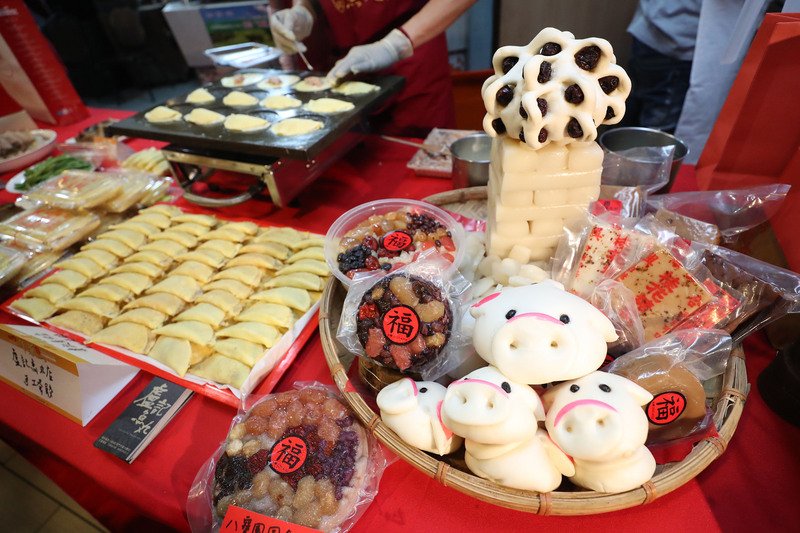 One of Taipei's best-known traditional markets, Nanmen Market, on Friday announced its specialties ahead of Chinese New Year. Lunar New Year's eve this year falls on February 4.
As the upcoming year is the Year of the Pig in the Chinese zodiac, one vendor made steamed buns in the shape of piggy faces. Auspicious dishes at this time of year usually include fish and chicken, which are homophones in Chinese for "abundance" and "luck," respectively.
Opened in 1906, Nanmen Market is more than a century old but will be moving to a new location in September. The current promotion is considered the last festive event at the old address.