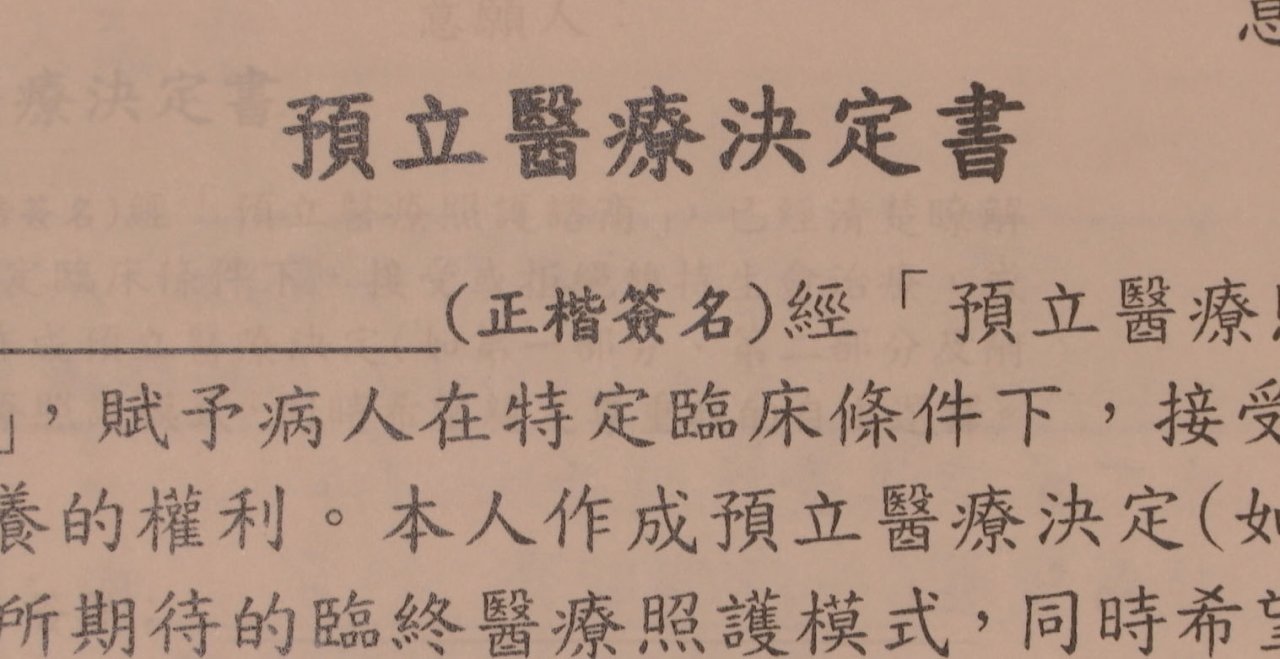 Taiwan citizens now have the rights to refuse specific types of treatment… that's if they suffer from one of a number of serious medical conditions.
The Patient Autonomy Act, the first of its kind in Asia, went into effect last Sunday. The new law allows people in Taiwan to consult with a medical expert, for a fee, and to make an advance decision (AD) to accept or refuse treatment. In other words, they are choosing in advance what type of treatment they would like in the event they are diagnosed with certain conditions.
These conditions include terminal illness, irreversible coma, permanent vegetative state, severe dementia, as well as conditions that physicians deem to be incurable.
Many consider the law a step toward improving the quality of life for patients. The law expands upon the existing Hospice Palliative Care Act and covers a wider range of conditions. The previous act only allowed permanently ill patients or their qualified surrogates to refuse medical care that extended the patients' vital signs without having a curative effect.
The health ministry is encouraging more people to exercise their new right and to decide end-of-life treatment by offering discounted fees for those who seek consultation in groups. Those from low-income families can get a consultation for free.