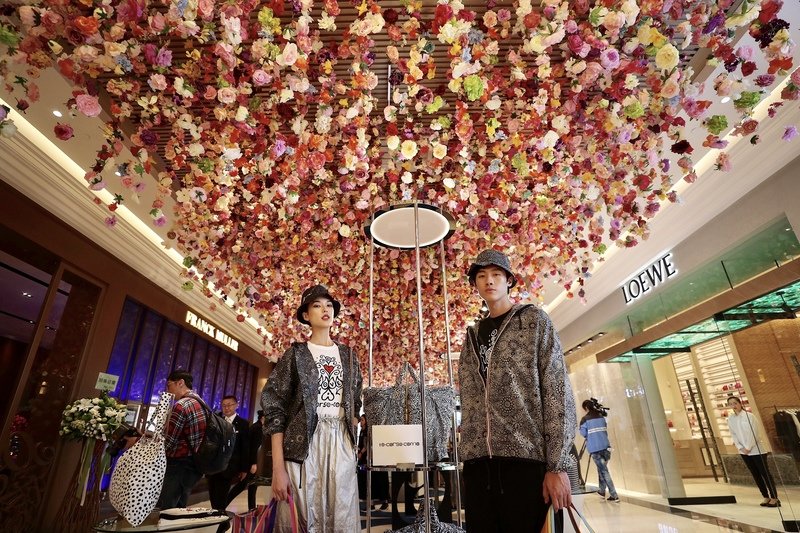 Taipei's upscale Xinyi district has added another fancy department store, which boasts Asia's biggest supermarket and Michelin star restaurants.
It's the Breeze Center Nanshan which is owned by a local business group. It is right across from Taipei 101 and near many other department stores such as Shinkong Mitsukoshi.
Showgirls were featured at the opening ceremony on Thursday to attract public attention. The spacious lobby is also displaying a spectacular sea of flowers.
An analyst said Taiwanese consumers have a preference for places that are new and fashionable. But keeping customer loyalty is the biggest challenge when the novelty wears off.