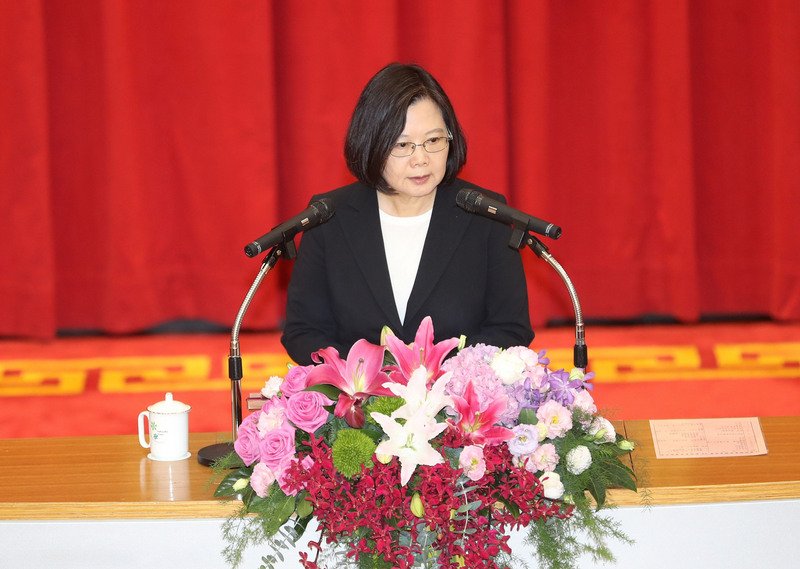 President Tsai Ing-wen says the Investigation Bureau under the justice ministry plays a crucial role in national security. Tsai was speaking Thursday at an event for new investigators.
Tsai said the bureau is different from other law enforcement agencies. That's because it is not only tasked with probes into major crimes, it is also responsible for Taiwan's safety and stability in the face of new types of threats and infiltration.
Tsai said Chinese people make about two to three million visits to Taiwan every year. She said while Taiwan welcomes them, it is undeniable that some take advantage of Taiwan's freedom and democracy to damage the country.
"There are cases that [threaten] national security, such as using exchange activities as a cover-up for intelligence work or even recruiting [Taiwanese] people to set up organizations in Taiwan. Last year alone, the Investigation Bureau cracked down on 52 cases involving 174 people. The figures represent a hazard to national security. But they also show that our investigators have successfully safeguarded our national security [through cracking these cases]," said Tsai.
Tsai urged the newly-recruited investigators to safeguard Taiwan wholeheartedly and not let the public down.