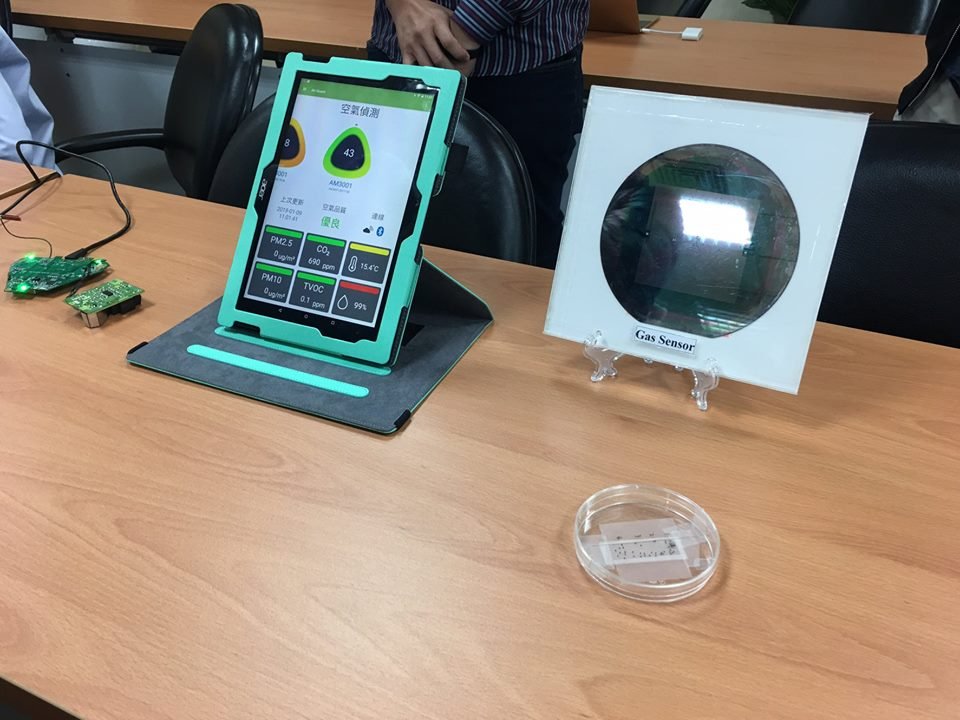 A team from National Cheng Kung University has developed new devices that can test different types of air pollutants and monitor asthma conditions.
This little device can test the level of five different pollutants in the air. They are carbon monoxide, carbon dioxide, ozone, formaldehyde, and volatile organic compounds.
A team from National Cheng Kung University developed the device with the help of funding from the Ministry of Science and Technology (MOST). Team leader, Professor Wang Chen-hsing, said that the device is portable, affordable, and can react quickly to changes in those elements. That makes it ideal for daily use, especially as the air quality in Taiwan has worsened in recent years.
Another device from the team can monitor the condition of asthma patients by having them exhale into it. The device is connected to the internet and can update doctors on the patient's latest data.