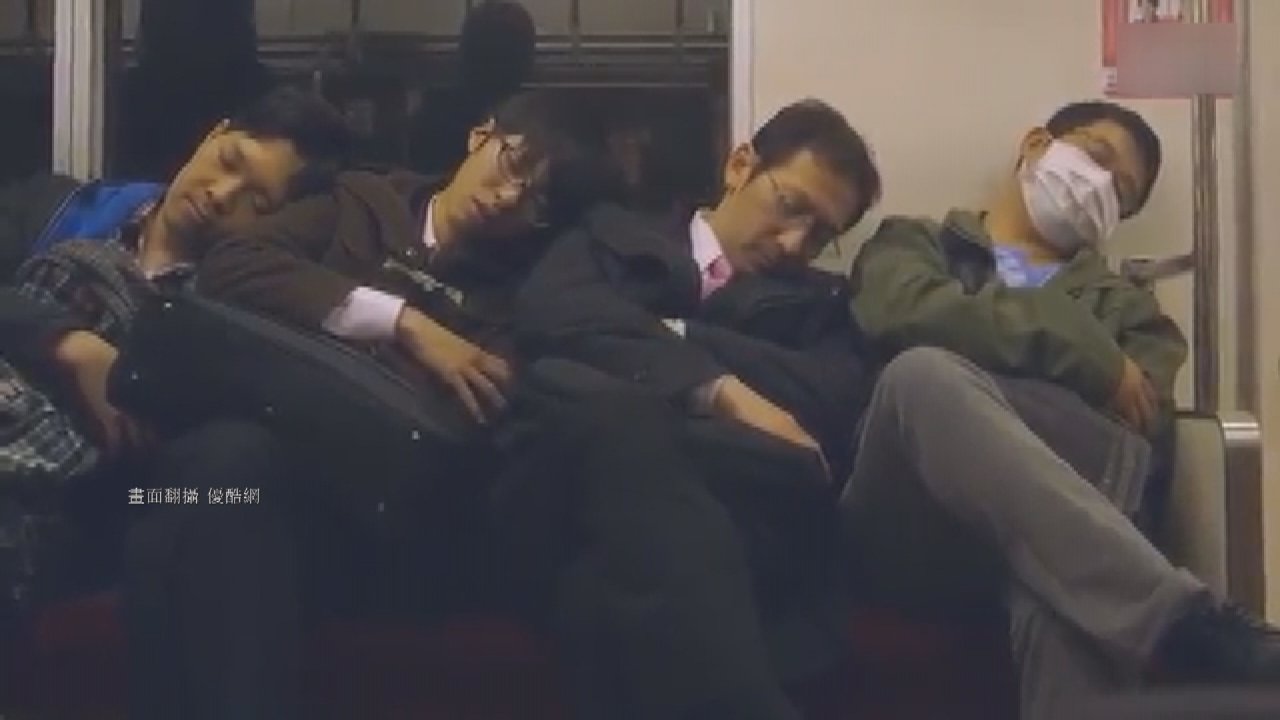 In urban areas like Taipei where people take public transport to work, it's common to see people fall asleep on their way home. But doctors say taking a short nap after work or school is not a good idea as it may affect your sleep that night.
Getting a little shut-eye on the metro after work may seem like a good idea after a hard day's work, even if that means leaning on a complete stranger. But you better be careful, as you might end up on the floor.
People do this all the time, sometimes in unison. He says he falls asleep pretty easily. She says, "What if I sleep and miss my stop?" She says, "I'd be afraid of losing something. I feel more secure if I'm awake."
Doctors in Japan and Taiwan agree metro slumber is not a good idea. You should be opening your eyes, rather than your mouth. They say that napping after work or school will affect the quality of your sleep at night.
So if you see a lot of seats on the metro, don't give into temptation. Doctors say don't sit down. But some people can slumber even as they squat. Dr. Lin Guan Hong of Taiwan Adventist Hospital says, "If you usually don't sleep well, and you are really tired on the metro, you might start nodding off. This could adversely affect your sleep at bedtime.
Even if you can nap as soundly as this young woman who fell off her bus seat, did a somersault and still didn't wake, doctors say it's better to have a regular sleep schedule. But experts say if you usually get a good night's sleep, it is ok to doze off once in a while.