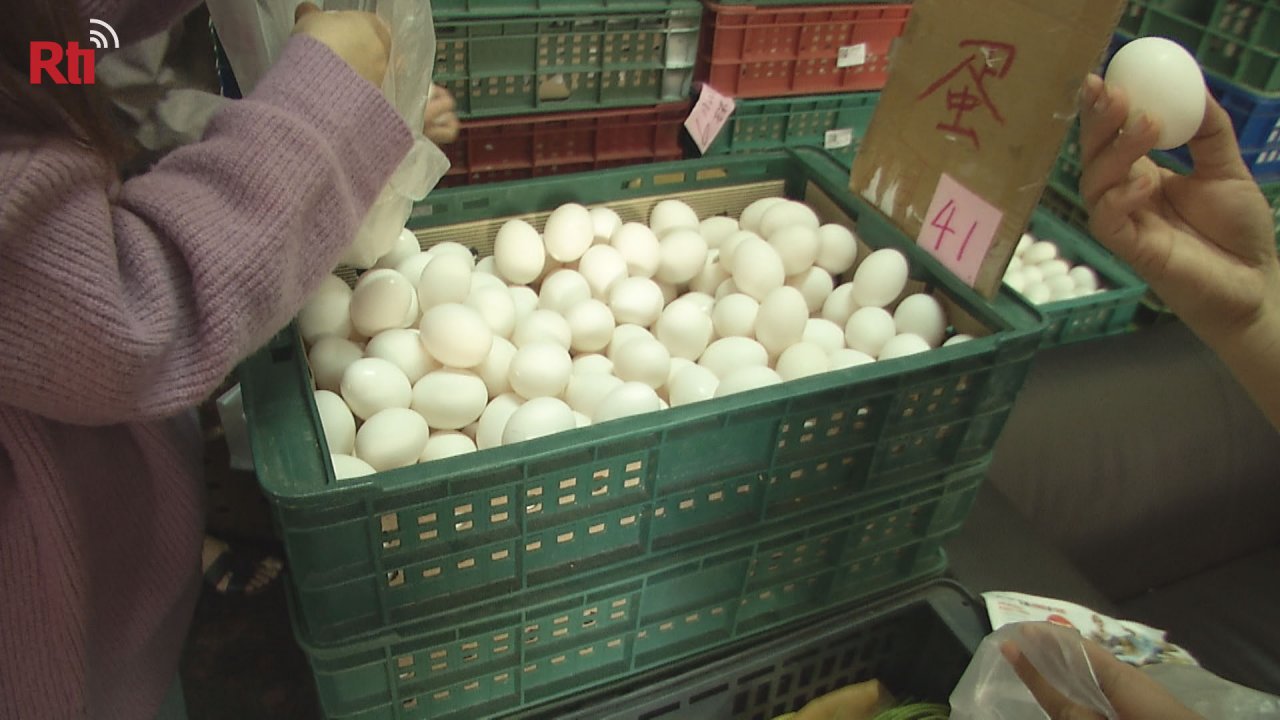 The price of eggs has reached a new high due to a production shortage and everyone from shoppers to breakfast shop owners is feeling the pinch.
Egg prices have been climbing since last August and reached a new peak in January, retailing at NT$45 (US$ 1.50) per 600 grams. Many shoppers say the price hike has made a clear difference to their grocery shopping, and some feel forced to buy fewer eggs each time.
Wholesale prices have climbed from NT$27 (US$0.88) to NT$36 (US$1.17) for 600 grams, an increase of 33%. Agriculture officials said there are a number of reasons for the shortfall in supply, including a failed vaccination attempt and a flood that killed around 4 million chicks.
Demand remains high however despite the rising prices. Vendors said the eggs keep flying off the shelves, and breakfast shop owners report trouble buying enough eggs.