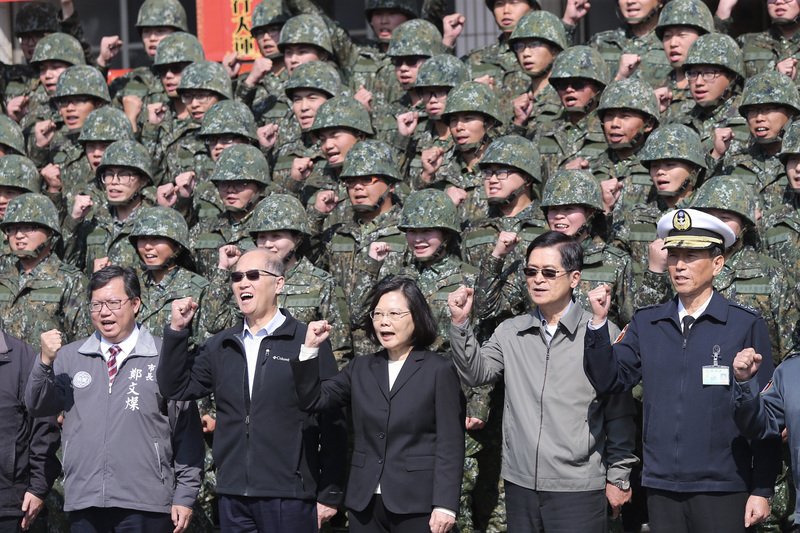 President Tsai Ing-wen has thanked a group of military engineers that took part in the disaster relief work after last year's Hualien earthquake.
The 6.4 earthquake killed 17 and left 285 injured.
While meeting with troops Friday, Tsai said she remembers that soldiers were among the first to arrive to help earthquake victims. Tsai encouraged the troops to keep working hard through the upcoming Lunar New Year holiday.
"Your disaster relief work after the Hualien earthquake not only makes me proud, it also shows society that you are an important group. There is no vacation when it comes to defending the nation, and natural disasters are unpredictable. The tasks you face are very challenging but also very important. Even though the Lunar New Year is approaching, some of you are still staying and preparing," said Tsai.
Also on Friday, defense ministry spokesperson Chen Chung-chi said that the military remains alert and is on top of developments in the area surrounding Taiwan. Chen said the military is confident in its ability to defend Taiwan and peace in the surrounding region.