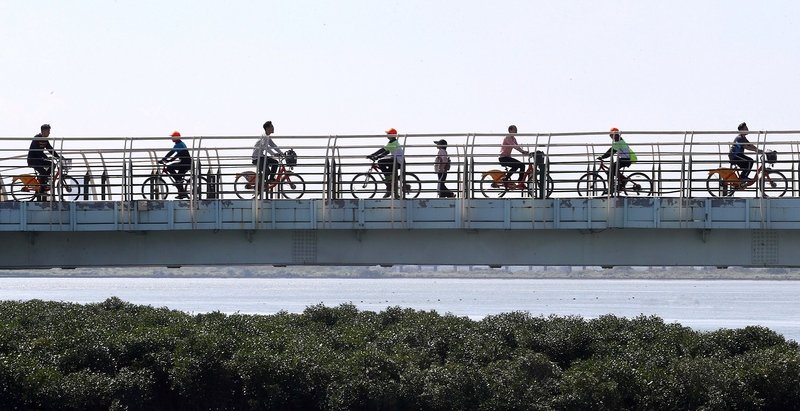 Many people enjoyed cycling and other outdoor activities on the third day of the Year of the Pig. That's as Taiwan saw sunny and partly cloudy skies throughout the island that day.
The weather will change though on Thursday evening and bring a few days of intermittent showers to Taiwan in the north and east. But central and southern Taiwan will still enjoy sunny weather and temperatures of a high of 28 degrees Celsius in the center and 30 degrees Celsius in the south.
Taiwan has been experiencing a warm winter and saw the hottest winter solstice in a decade on December 22 with temperatures over 30 degrees Celsius. 2018 was the hottest year on record for the world after 2017, 2016 and 2015. Climate scientists are saying that 2019 may be the warmest year on record largely as the result of a possible El Niño event and man-made global warming.