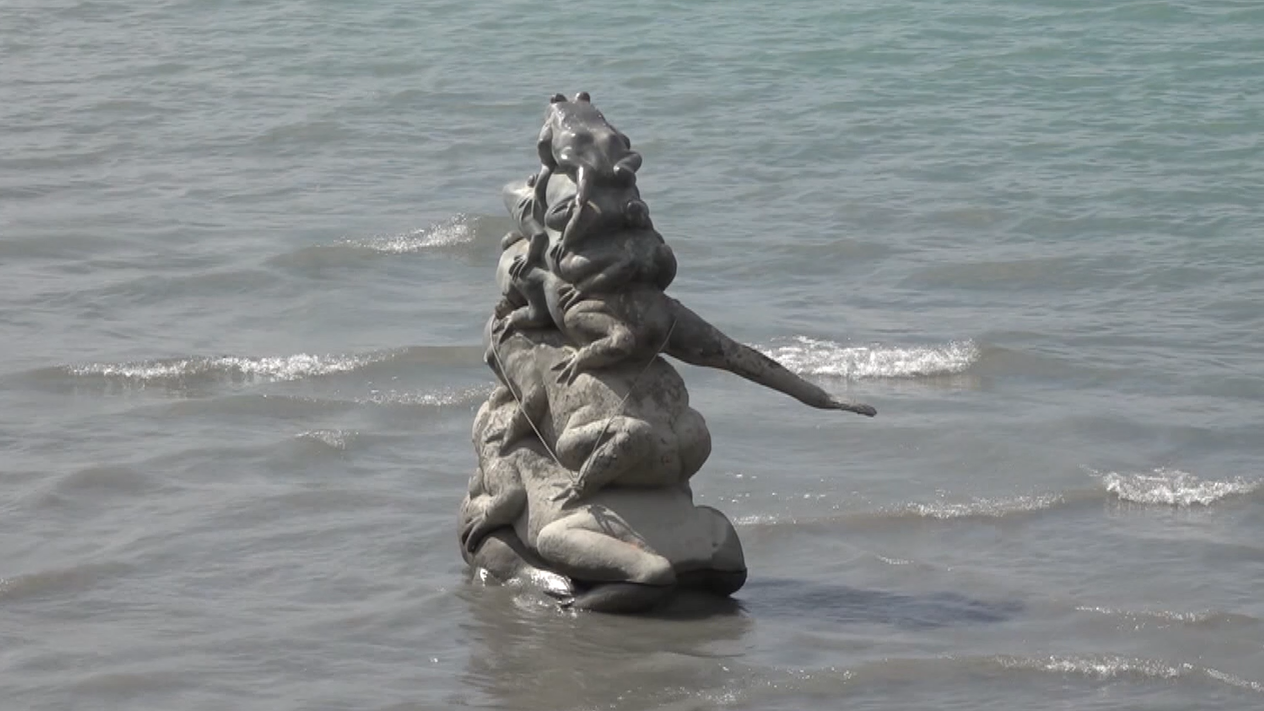 The water level on Sun Moon Lake in central Nantou County has dropped considerably due to a warm winter with little rain. Visitors are able to see part of its famous underwater landmark "Nine Stacked Frogs". Seven of the nine frogs are visible above water now.
Sun Moon Lake is one of Taiwan's most famous destinations. It features spectacular scenery with beautiful turquoise waters. But water levels are so low that people can see the underwater landmark frog statue. The frogs are supposed to be under water!
One tourist said this unusual scene happened a long time ago. This is the second time she has seen it.
Sun Moon Lake's water level is now 746.8 meters. Though that's still below the standard low level of 743 meters, there has been a decrease in the water held in reservoirs in central Taiwan.
Daguan Water Power Station official Chang Tien-ruei said this year's volume has dropped by 30 million tons. That's compared with the past 5-year average this time of year.
The rosy trumpet tree has also bloomed earlier due to less rain this year. The flowers that look like cherry blossoms from afar are in full bloom. One visitor is happy with her picture of the flowers. Another said this is the first time he has seen such a full bloom.
If there isn't more rain, it might cause problems for the upcoming spring ploughing season. Reservoirs may not have enough water to meet the public's needs.