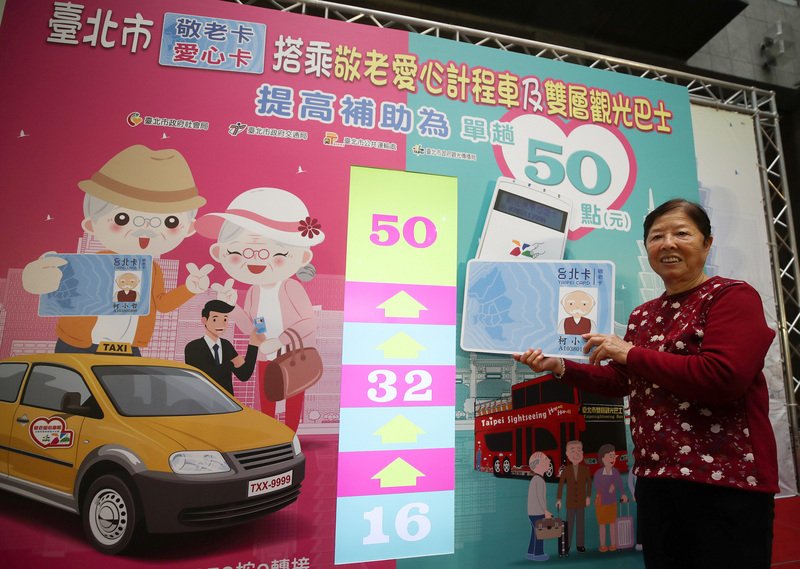 The Taipei City Government announced Friday that it will offer an EASYCARD discount to senior citizens and those with disabilities. The discount will take effect March 1. The city government hopes those eligible for the discount will use the opportunity to get out more.
The EASYCARD is a prepaid access card that allows users to pay for rides on Taipei's subway system as well as on buses and taxis. The card can also be used to pay for items at most convenience stores.
The Taipei City Government says those eligible for the discount can enjoy up to NT$50 (US$1.70) for each ride they take on the city's Double-Decker Sightseeing Buses or on taxis specifically for senior citizens.