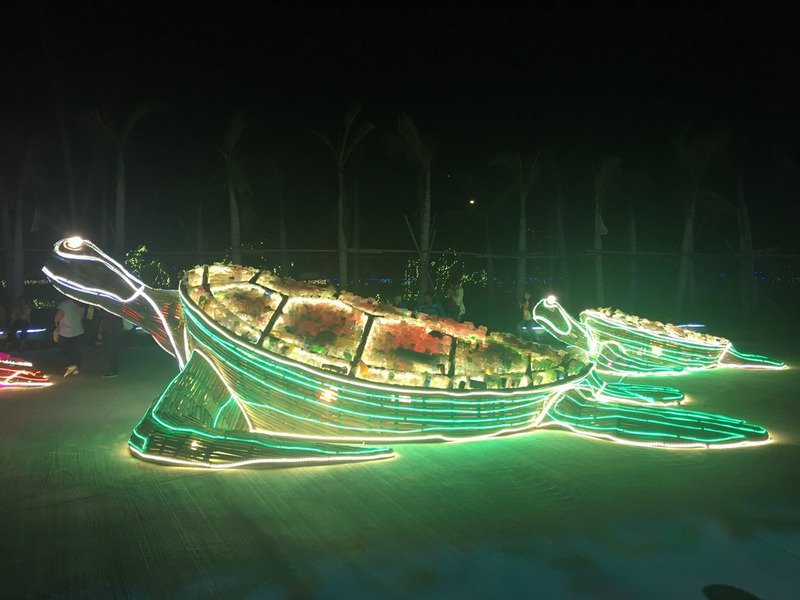 This year's Taiwan Lantern Festival is being held in the southern county of Pingtung.
There are 20 different display areas featuring 184 themed lanterns. More than five million people have visited the festival so far.
Among the lantern creations is a mother green sea turtle leading two baby turtles. The turtle shaped lanterns are made from PET bottles collected during beach cleanups on the Pingtung County island of Xiaoliuqiu. This lantern is part of a display area filled with lanterns made from green materials. It is a particular favorite among adults and children alike.
The festival is scheduled to end Sunday.