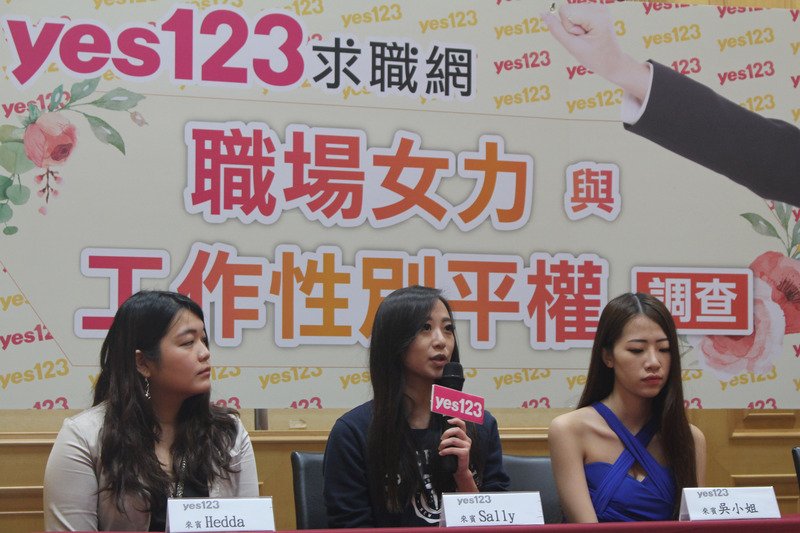 Over half of women who took part in a recent survey say they have been treated unfairly in the workplace.
On Thursday, Job bank Yes 123 published the results of a survey of professional women. According to the survey, 58% of women believe there is severe sexism in professional environments. They say employers hold them to a certain standards of appearance. They also say they have been asked about personal matters including their relationship status, their plans to have children, and the timing of their menstrual cycles.
Many respondents also said they feel they are at a disadvantage compared to men when it comes to wages and career opportunities. Over 60% say they are paid less than their male colleagues who hold the same positions. The average wage gap, they said, is NT$6,299 (US$210).
About half of the respondents also say their gender leaves them with fewer opportunities for promotion. Of these respondents, only 26.9% say they have addressed this issue with their employer.
The survey received 1,224 valid respondents and had a confidence level of 95%.