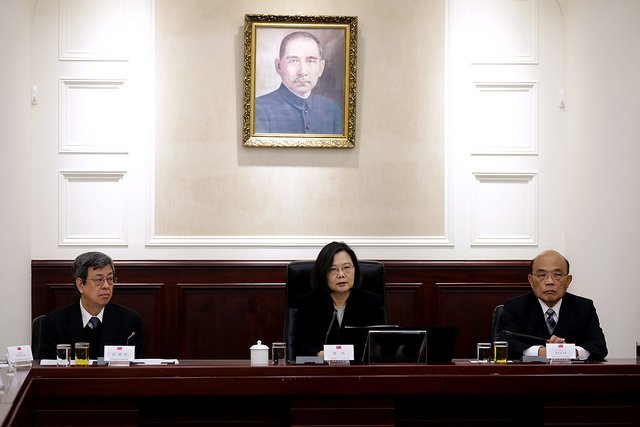 President Tsai Ing-wen is calling on a review committee to select four new justices in a fair and open manner. Tsai was speaking Wednesday as committee members held their first meeting at the Presidential Office.
Taiwan currently has 15 justices. Four of these justices' terms are set to end in September. The president is required by law to nominate new justices, whose nominations must be approved by the legislature.
Tsai said the picks are crucial to Taiwan's new system of constitutional interpretation, which will be put in place in three years' time. Under the new system, the way justices handle cases will be transformed.
Tsai urged the committee to seek different opinions and respond to public expectations in order to come up with a list of nominations.
Tsai said justices have made tremendous contributions to Taiwan's democratization as protectors of the constitution and defenders of human rights.