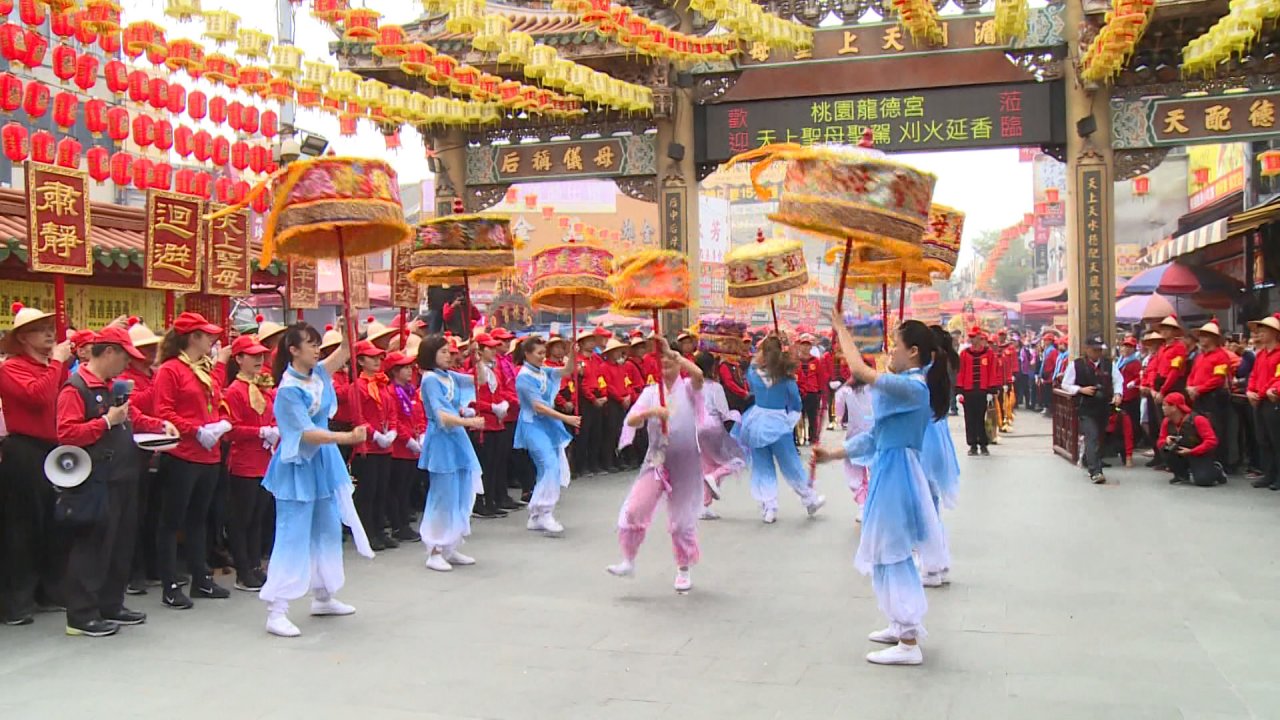 The sea goddess Mazu is a deeply venerated figure in Taiwan. It's common to see religious processions carrying her statue through the streets. But it's not every day you see two Mazu processions joining forces to flood a town with worshippers.
You might be forgiven for thinking you're seeing double. But this really is a double procession- two religious parades happening side by side. Each is in honor of the sea goddess Mazu, and each carries a statue of the goddess.
Both are passing through Lugang in central Taiwan, on their way to visit the historic Lugang Tianhou temple. There, these two Mazu statues they carry will be reunited with a third that the temple keeps as a treasured relic.
Lugang Tianhou temple chair, Chang Wei-dong, says it's a blessing that two Mazu statues from other parts of Taiwan arrived in town at the same time.
Taoyuan Mayor Cheng Wen-tsan accompanied one of the processions, which had set out from Taoyuan. Cheng said Lugang is a historic center of Taiwanese culture and that the Tianhou Temple there houses the first statue of Mazu to be brought to Taiwan.