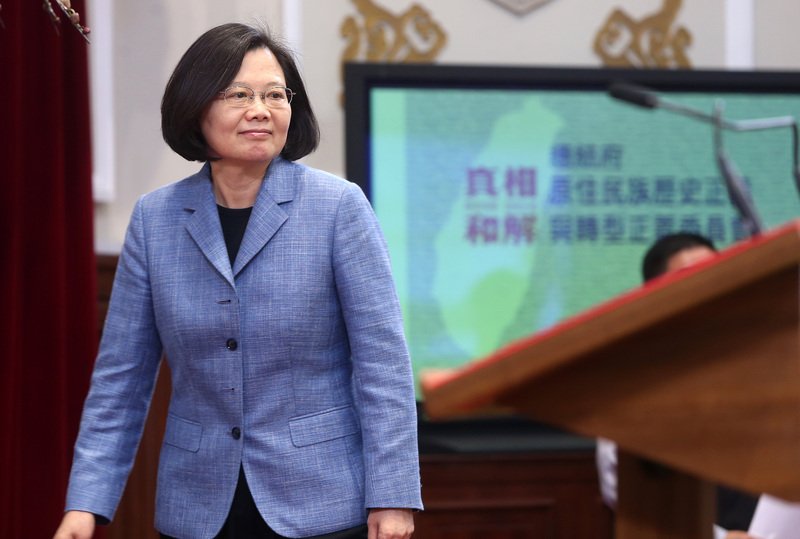 President Tsai Ing-wen says the government's efforts towards transitional justice for indigenous people are being recognized in Taiwan. Tsai was speaking on Thursday at a meeting that aims to pursue historical and transition justice for indigenous people.
Tsai said aboriginal culture is closely linked to land, which helps explain why aborigines are concerned about the issue. The government's efforts are aimed to clarify how land owned by aborigines was taken away from them throughout history. Tsai said the first step that began in 2017 focused on gathering related materials kept by the Forestry Bureau, the Taiwan Sugar Corporation, and the Veterans Affairs Council.
Tsai said a task force has already taken the second step by piecing materials together with the hope of presenting stories from the aborigines' point of view.
Task Force convener Awi Mona said they have gradually clarified the history of land ownership changes. He said indigenous people are supportive of the government's efforts to pursue transitional justice.