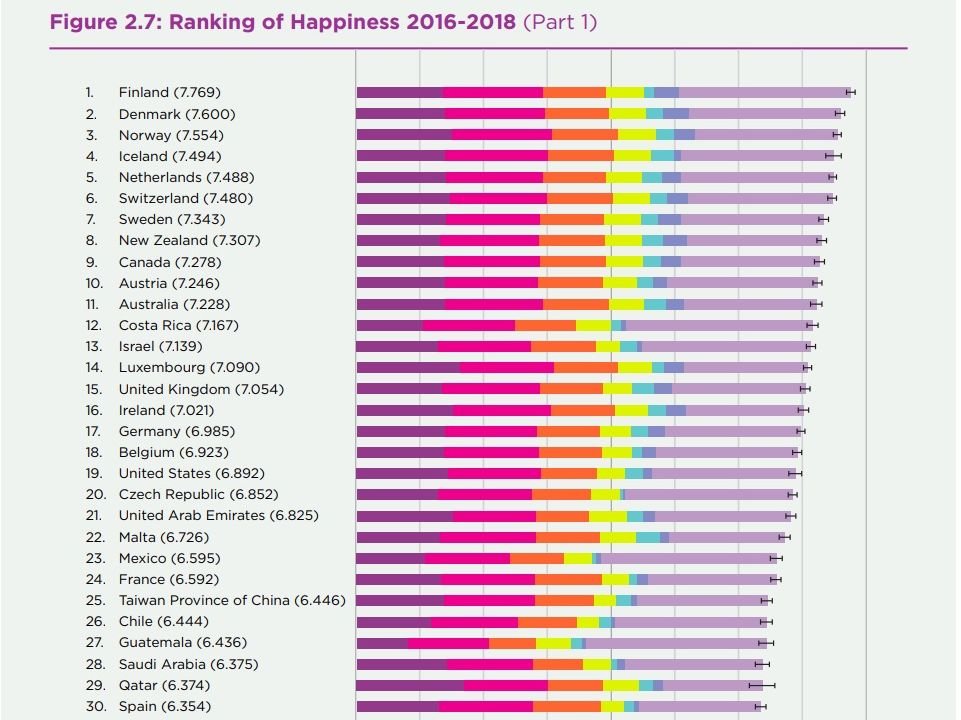 The World Happiness Report has ranked Taiwan as East Asia's happiest country and the 25th happiest in the world. The 2019 edition of the report was released Wednesday by the Sustainable Development Solutions Network.
The report ranks 156 countries by their happiness levels. Factors used to calculate happiness levels include GDP per capita, social support, life expectancy, freedom to make life choices, and perceptions of corruption.
Taiwan was the second-happiest country in all Asia according to this year's support, beaten out only by the United Arab Emirates. In world rankings, Taiwan moved up one spot from last year, overtaking Chile.
Finland took the top spot as the happiest country in the world for the second year in a row.