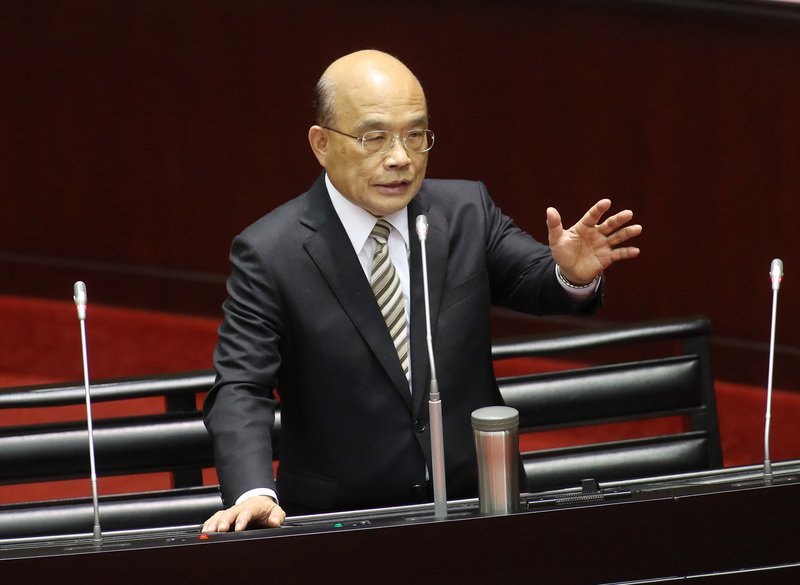 Taiwan has been removed from the EU's list of non-cooperative tax jurisdictions, ending the threat of EU economic sanctions.
Premier Su Tseng-chang said on Thursday that Taiwan's removal from the list will help raise its international image and better protect the rights of Taiwanese businesses with investments in EU member countries.
Su said that over the past year or so, government agencies and Taiwan's offices in the EU and Belgium have worked to present Taiwan's case for removal.
Their efforts include implementing the Common Reporting Standard and passing legislation on measures such as tax information exchanges.
Su urged government agencies to take extra care when mapping out future government policies, because the EU reviews its list every year.