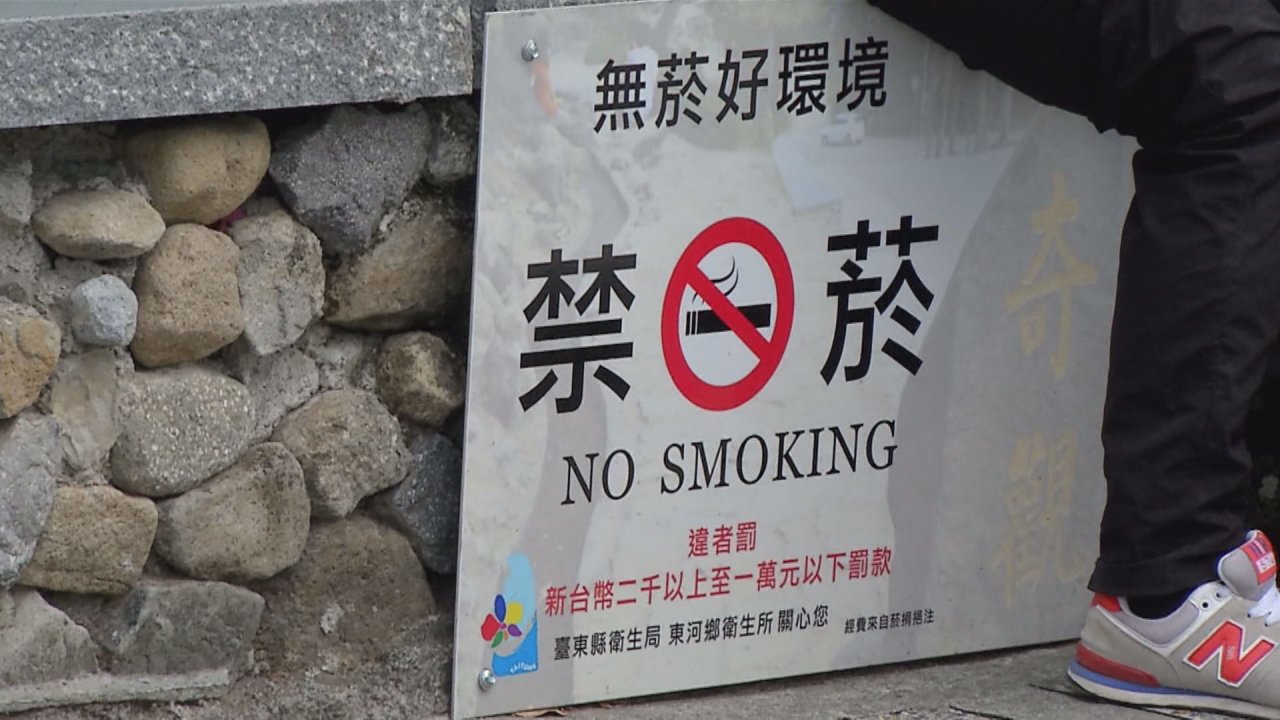 Taitung County in eastern Taiwan is known for its beautiful coastal scenery. And now, with the expansion of smoke free zones, the number of smokers at those tourist spots is likely to drop.
[00:02] Duoliang Train Station and the Water Running Upward are two spots in Taitung that attract large number of tourists. [00:15] Starting on Monday, smokers will no longer be welcome at these spots.
[00:21] A team leader at the East Coast National Scenic Area says smoking is completely banned in these two areas. [00:31] Those found in violation of the ban will be subject to fines of between NT$2,000-10,000 (between US$65-325).
The new rules mean that that all tourist spots along Taitung's coastline are now smoke-free. Tourists say they support the changes [00:38] and that it will help reduce the harm of second-hand smoke on visitors, especially children. [00:53] A tourism industry professional says that ever since the new rules went into effect, he's seen far fewer cigarette butts at tourist spots.