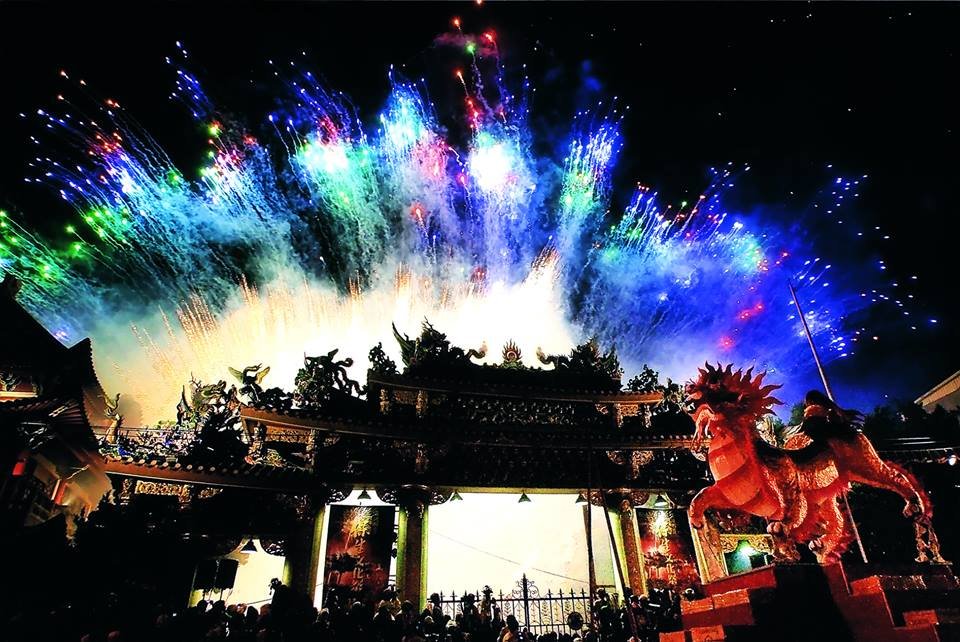 The Bao Sheng Cultural Festival kicks off on Tuesday at the Bao An Temple in Taipei. The festival features a lion fireworks display, performances, parades and many festivities. UNESCO has included the festival in its list of intangible cultural heritage.
The Fire Lion fireworks display is the highlight of the festival. It is a stunning fusion of beehive firecrackers and traditional paper arts. Worshippers believe that Emperor Bao Sheng, the Medicine God, was born on the 15th day of the third lunar month. The fireworks will be held on his birthday, which falls on April 18 this year, to ward off evil and disease.
The festival will last from April 9 through June 30. It will also feature art exhibits, temple tours, music performances, temple ceremonies and awards for scholarship.