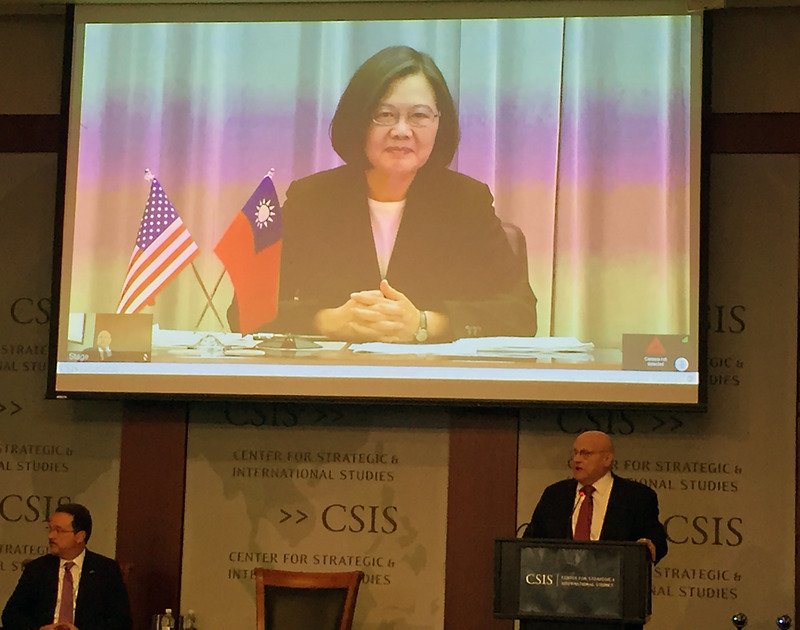 President Tsai Ing-wen has vowed to uphold the spirit of the Taiwan Relations Act.
The US Congress passed the act on January 1, 1979 to govern Washington's relations with Taipei as it moved to formally recognize Beijing.
During videoconference with three Washington-based think tanks Tuesday night, President Tsai said the Trump administration has already announced its plan to sell Taiwan weaponry. She also said that Taiwan has increased its defense budget for two years in a row. She said these moves are aimed at ensuring peace across the Taiwan Strait, not triggering conflict.
"But we can't do this when we don't have the ability to deter coercion and aggression. Our diplomats across the region are also working hand in hand to promote our shared values and interests, and push back against the growing tide of authoritarianism around the world. We know the dangers of authoritarianism too well. It is an ideology that is fundamentally at odds with freedom and the people's right to choose," said Tsai.
Tsai also accused China of jeopardizing regional peace by flying warplanes across the median line of the Taiwan Strait on March 31.