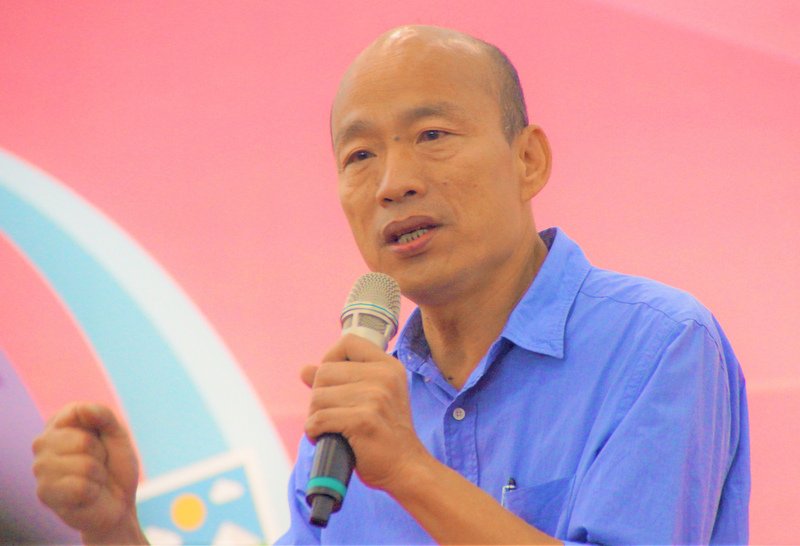 The Green Party released results of a poll on who the public favored for president and Kaohsiung Mayor Han Kuo-yu came out on top. Han is of the opposition Kuomintang and has not yet joined the race though he could announce his decision as early as Tuesday.
The poll did not list any names and asked participants to name the candidate they would like to be president. It found that 19% chose Han, 14% said President Tsai Ing-wen, 12% said Foxconn CEO Terry Gou, 10% said former Premier William Lai and 9.5% mentioned Taipei Mayor Ko Wen-je. Only 10% would support former New Taipei City Mayor Eric Chu and less than 1% would vote for former legislative president Wang Jin-Pyng.
The poll also found that in the Democratic Progressive Party (DPP), Tsai is coming ahead of her challenger Lai. In a race between Han and Tsai, Tsai would lose by 5%. If Han and Lai faced off, Lai would lose by 6%. Analysts say that Tsai's increasing popularity is due to her recent comments about the KMT presidential hopefuls.
In the opposition KMT, 31% favored Han as the party's candidate while 28% chose Gou, 16% chose Wang and 12% chose Chu.
The survey was done between April 19 and 20 after Gou entered the race. Over 1000 persons were asked in the mobile phone survey which has a margin of error of 3.1%.