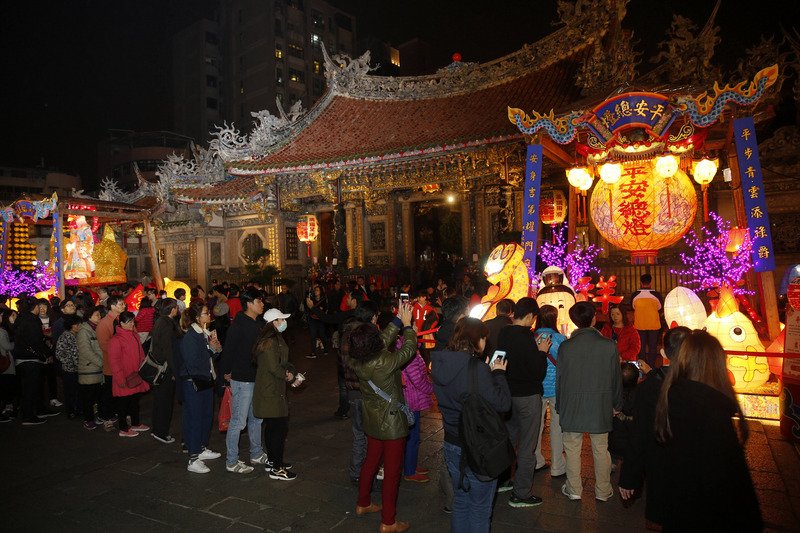 Longshan Temple, a historic monument in downtown Taipei, says it will bar candle-lighting starting May. The move aims to protect the environment and ensure public safety. That's following the devastating fire at Notre Dame in Paris.
The bundles of red candles, large and small, sold at Longshan Temple, will soon become a part of history. Starting May, the temple that is dedicated to Bodhisattva will no longer allow worshippers to light candles on its premises.
A notice posted by the temple reads "Candles will no longer be sold to worshippers nor will candle holders be offered. This is due to the growing public awareness of environmental protection and safety concerns following the fire that ruined Notre Dame in Paris." The temple also urged the public not to bring their own candles.
One worshipper found the move quite disappointing because he has always lit candles to pray for peace. Another believer supports the ban, saying that burning one stick of incense is good enough and the environment has improved.
Over the years, Longshan Temple has been working to protect the environment. It stopped burning paper money in 2000 and cut the number of furnaces from seven to three in 2015. It currently only has one furnace for worshippers of Bodhisattva.
As it takes time to change public attitudes towards candle-lighting, the temple is considering other alternatives. Neighborhood chief Fan Tien-cheng said using electric candles might be a good idea because it's not easy to clean the wax dripping on the altar table.