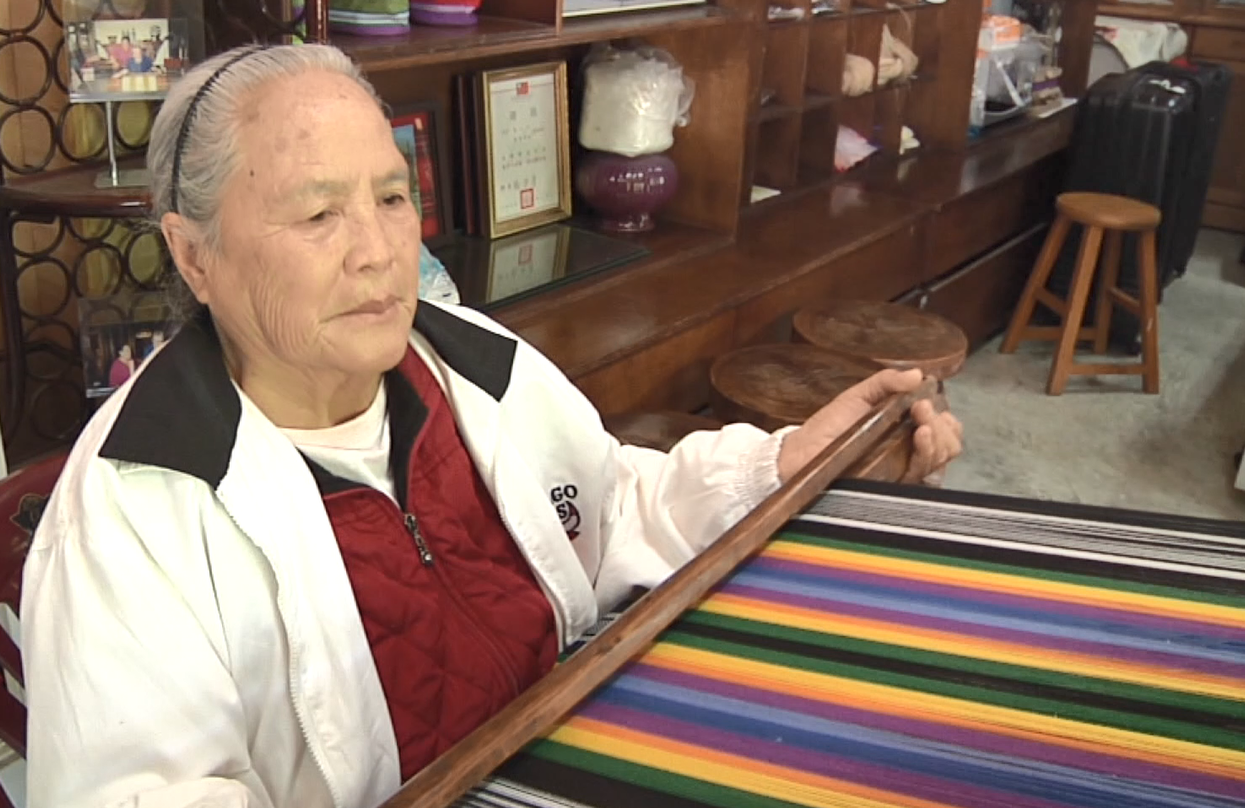 For women of the Seediq people, a good command of weaving techniques was once essential. These days, though, the traditional ways of making cloth are on the wane and in danger of disappearing. In central Taiwan, one Seediq woman has made it her mission to make sure her people's rich weaving culture isn't lost.
The Seediq people of central Taiwan believe that when a woman who can't weave dies, she will fail to cross the Rainbow Bridge into the afterlife. But these days, few young Seediq women know the skills needed to make traditional cloth.
Zhang Hu Ai-mei is an 83-year-old Seediq weaver trying to reverse this decline of traditional knowledge. She's been weaving since the age of eight and selling her wares since the age of 16. Even at her advanced age, she still sits regularly at her heavy wooden loom, making cloth.
The Seediq people have different types of cloth for different purposes- wrapping up a baby and carrying it on the back, for instance, or covering the stomach of a pregnant woman. They also have different traditional patterns- she says the diamond-shaped "eyes of the ancestors" are particularly tricky to make. She's invented new patterns of her own, too.
Now, she believes, it's time to pass her wealth of experience on to the next generation of Seediq women.