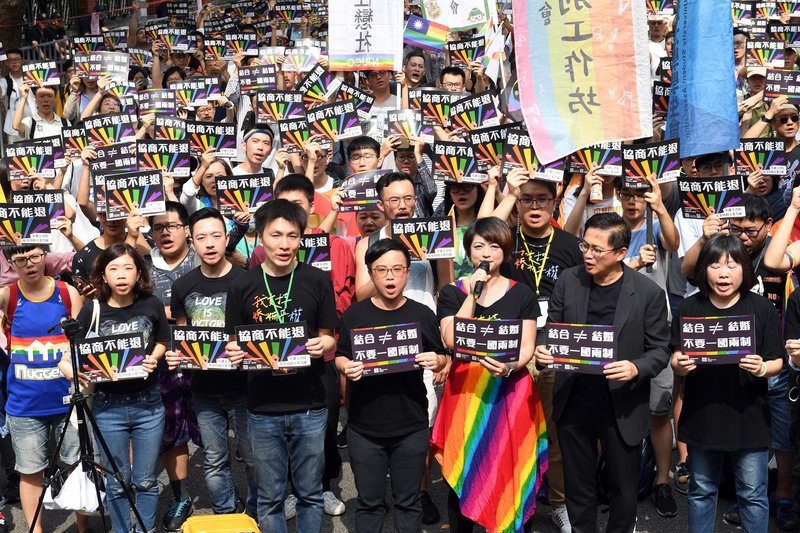 Advocates of same-sex marriage held a rally outside of the legislature on Tuesday while lawmakers met inside to discuss the bills. But although the goal was to find a consensus, few changes were made ahead of review on Friday.
Legislature President Su Jia-chyuan says there are only a handful of contentious clauses… And it's a short bill, so the review shouldn't last until the early hours of the morning.
President Tsai Ing-wen says legalizing same-sex marriage is a major challenge, especially with three different bills now on the table. She says the Cabinet's proposal can draw the biggest consensus because it incorporates differing views. Tsai urged the public to support the Cabinet's proposal.
Opposition KMT Lawmaker Lai Shyh-bao has accused the government of running roughshod over a referendum on same-sex marriage held last year. Nearly seven million voters, or 67% of those who voted, opposed legalizing same-sex marriage.
Lawmakers are on a tight deadline to pass legislation by May 24. If they fail to do so, same sex couples will be allowed to register under Taiwan's current marriage laws.