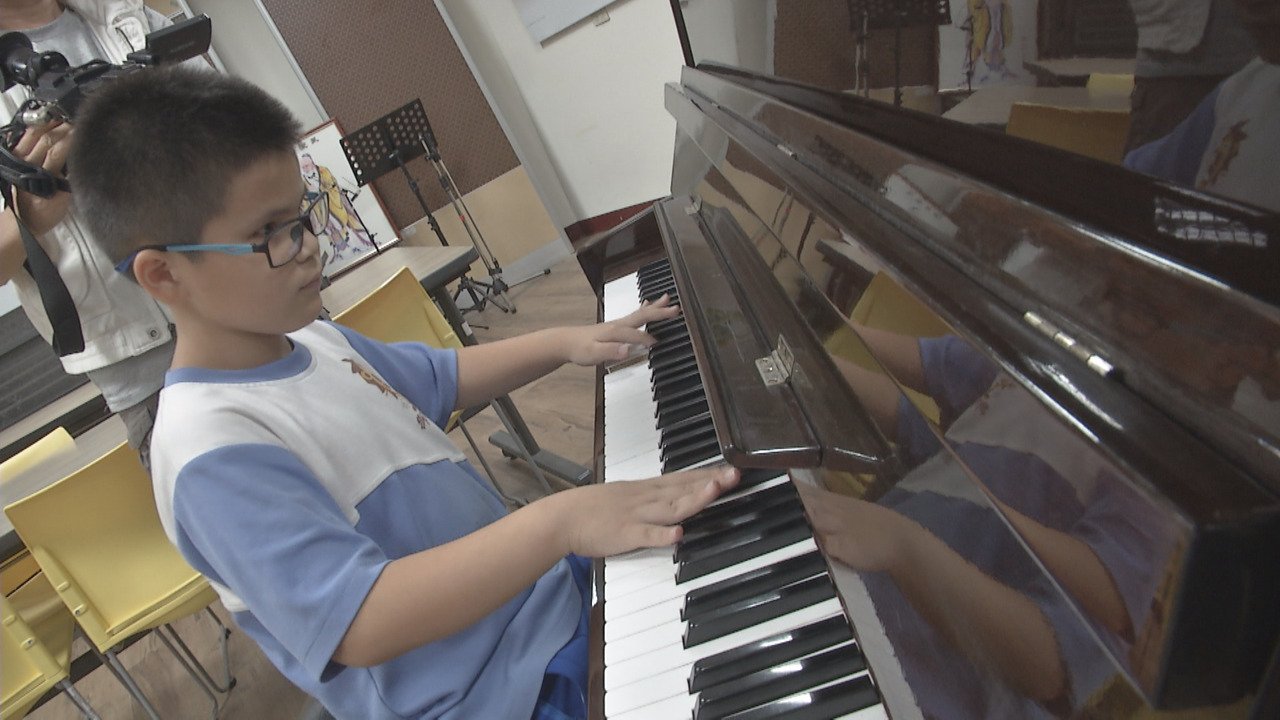 A blind student named Lo Bo-hsun is being recognized for his academic achievements, winning a prestigious award.
Nine-year-old Lo Bo-hsun enjoys playing the piano, and he is good at it, too.
He has had a close connection with music since he was an infant. Four months after he was born, he was diagnosed with retinoblastoma, a rare form of cancer. Lo says he found music soothing while he was receiving medical treatment.
Though Lo is blind, he has a determination to succeed. And it's not just music he's good at - he also excels at school. This year, he is the youngest winner of the presidential education award.
Besides music, Lo also enjoys swimming. He has even swum across the Sun Moon Lake. His fighting spirit extends to his other hobby, martial arts, as well.
Lo's mother says her son's blindness is not a hindrance. She says he can accomplish just as much as any other child.