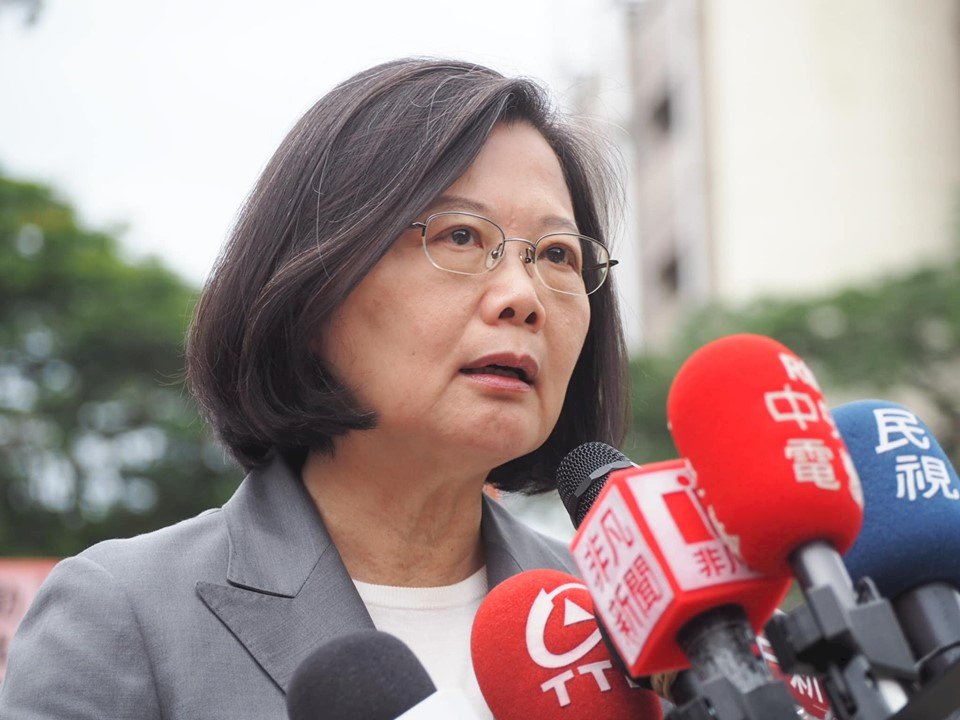 President Tsai Ing-wen says that as long as she is in office, Taiwan will not accept China's "one country, two systems" formula.
Tsai was speaking on Monday, one day after hundreds of thousands of people took to the streets in Hong Kong, protesting a highly controversial extradition bill. The bill would allow authorities to transfer people from Hong Kong to China for what critics say is an unfair trial and arbitrary detention.
Tsai explained why Taiwan rejects China's 'one country, two systems" formula.
"Because once you accept the 'one country, two systems' formula, you are giving someone else control of the right to safeguard our freedom, democracy, human rights and to make choices in the future. We will continue monitoring the developments in Hong Kong. We hope we can continue to hold strong. Taiwan supports Hong Kong and we will protect Taiwan," said Tsai.
On Sunday night, Tsai said in a Facebook post that she supports everyone's pursuit of freedom and democracy. She said that the voices of the people of Hong Kong should be respected.
Tsai's post drew 70,000 likes within an hour after posting.