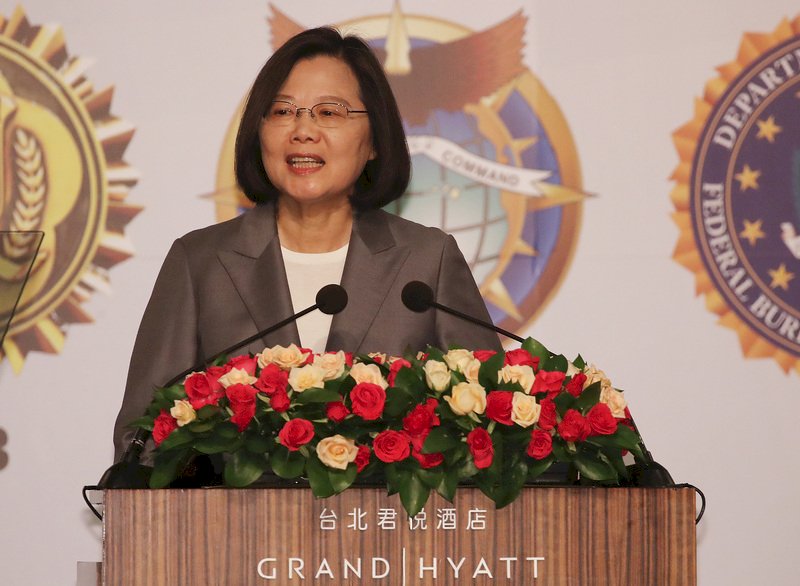 President Tsai Ing-wen says Taiwan is a reliable partner in cracking down on cross-border crime. Her comments came Monday at the opening of a workshop sponsored by the United States' FBI National Academy Associates (FBI NAA).
"Respect for the rule of law is a universal value and fighting transnational crime requires multinational cooperation. I want you all to know that Taiwan is a reliable partner and a force for good in the world," said Tsai.
About 170 law enforcement officials from about 20 countries in the region are in Taipei for the workshop.
Tsai said that as a regional hub, Taiwan has been vital to cross-border crime prevention due to its unique geographical location and powerful law enforcement.
In order to make the region safer and more prosperous, Tsai said the government is expanding its law enforcement cooperation network. In addition to working with the United States to fight terrorism, Taiwan's government has also signed memorandums of understanding and agreements with the Philippines, Nauru and Palau. She said Taiwan has also built an extensive intelligence-sharing network in East and Southeast Asia.