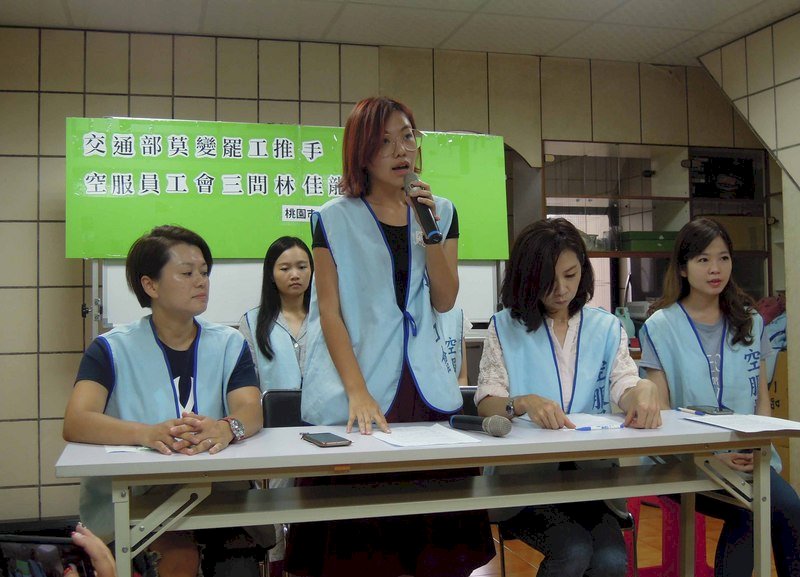 The Taoyuan Flight Attendants Union is criticizing the government for helping EVA Air undermine an upcoming strike.
Flight attendants from EVA Air, Taiwan's second largest airline, have been calling for better working conditions for the last several months. Last Friday, workers voted in favor of a strike.
But just days before the vote, EVA Air announced a plan to punish workers that go on strike. The measures include suspending year-end bonuses, salary hikes and ticket discounts for striking workers.
The transportation ministry has said it will help EVA Air carry on with their business during the strike.
At a press conference on Monday, the Taoyuan Flight Attendants Union said the ministry's decision helps EVA Air put pressure on striking employees.